as promised, a picture of that bony little bum and legs all curled up:
and a little profile, it's hard to see:
and the bump: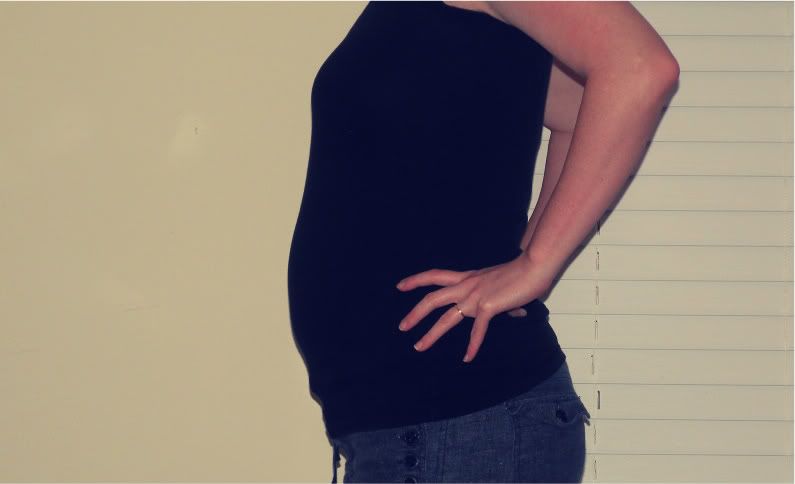 (check out how nice my nails look from the vitamins and the hormones!)
part of me wants to say that it is just the huge amount of water i had before the picture that makes the bump so big, but i think i am bigger than last time. i still haven't gained five pounds yet, though. weird.

i have now been pregnant during every day of the year. not for a whole year straight, of course, but i have been pregnant during each month of the year between these two pregnancies.
(you have to remember that most of this bloggity stuff is shared because a lot of my family and friends have never even seen me pregnant. well, technically i was pregnant when i went to utah in february/march but i didn't know it. no wonder i was so exhausted!)
we find out the gender next month when we check all the tiny parts. it seems like time is speeding by a little, but i'm glad the worst is almost over! wait - second worst. real worst would probably be that part where i push a baby out of my body. yeah.
(me, thinking about labor. actually, just some pictures of my face before it gets too fat.)