this year, for the first time, we had the girls tell us lists of what they wanted for christmas so we could send letters to the north pole with our elves.
wait, you remember the elves, right? cookie was our elf last year and she was so fun we decided we needed another, and the girls named her dot (short for polka dot). (note: poppy originally wanted to call her cinderella, but she has several cinderellas and wants to call everyone cinderella, including her pretend baby sister, so we went with a more original name.)
cookie and dot arrive
cookie and dot have already been a lot of fun, but a couple of mornings ago they weren't able to make it back from the north pole. the night before the girls refused to go to sleep until it was almost ten and they'd had a couple of time-outs. we even had the elves call and tell them to go to sleep but the girls were too busy playing dress up and making pretend birthday cakes. in the end the elves were just too tired to make the long trip back and had to stay at santa's all day (uh oh).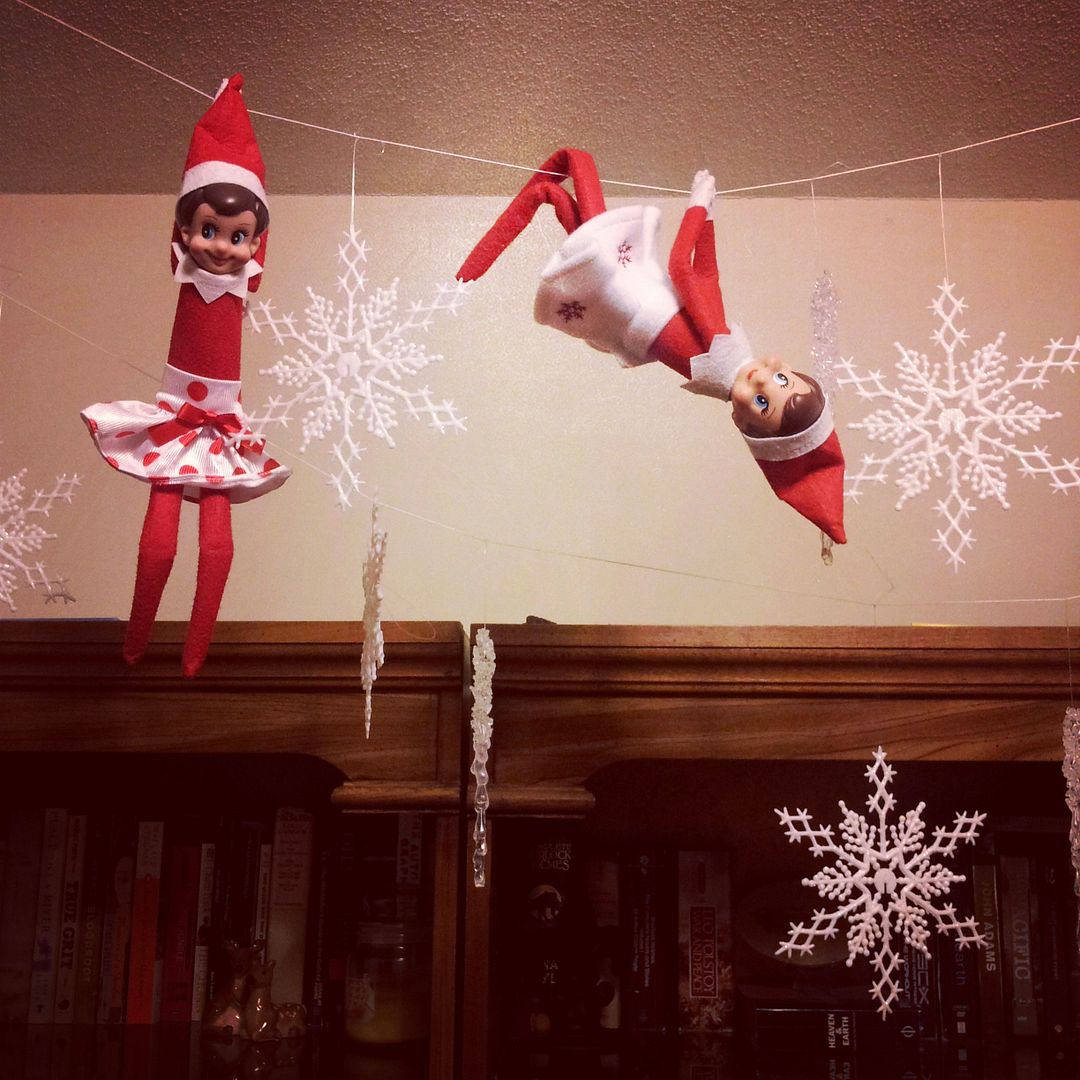 they brought snow!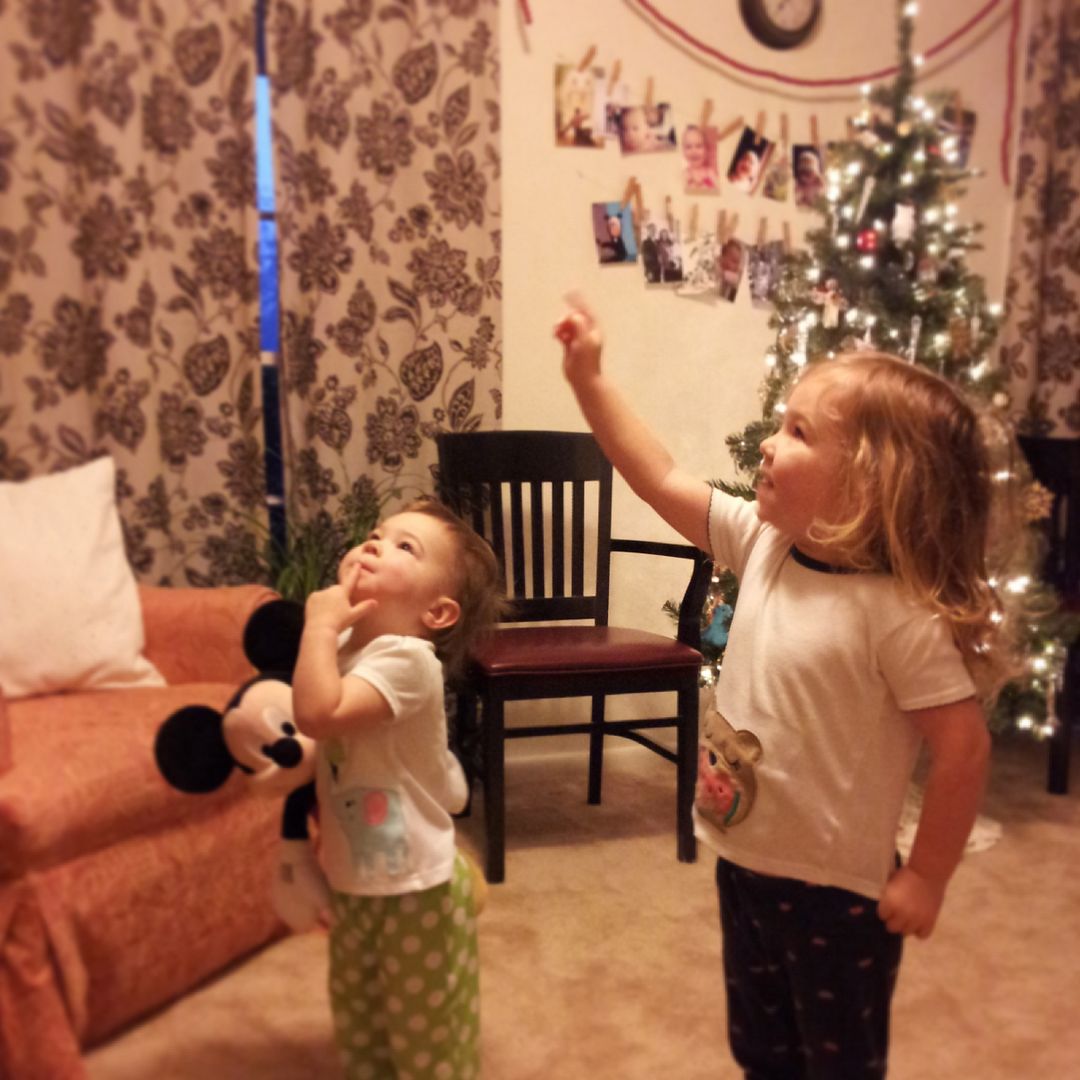 they girls are so amazed by the elves
stuck at "the north pole"
good news: we're back in action and ready for more fun. i hope we can keep up the good attitudes, because these girls sure do need some help in that department. i'm not sure if it's cabin fever or the holiday crazies but they sure have had a hard time when it comes to listening these past few weeks.
they wrote us a special note on the chalkboard
they decorated the little tree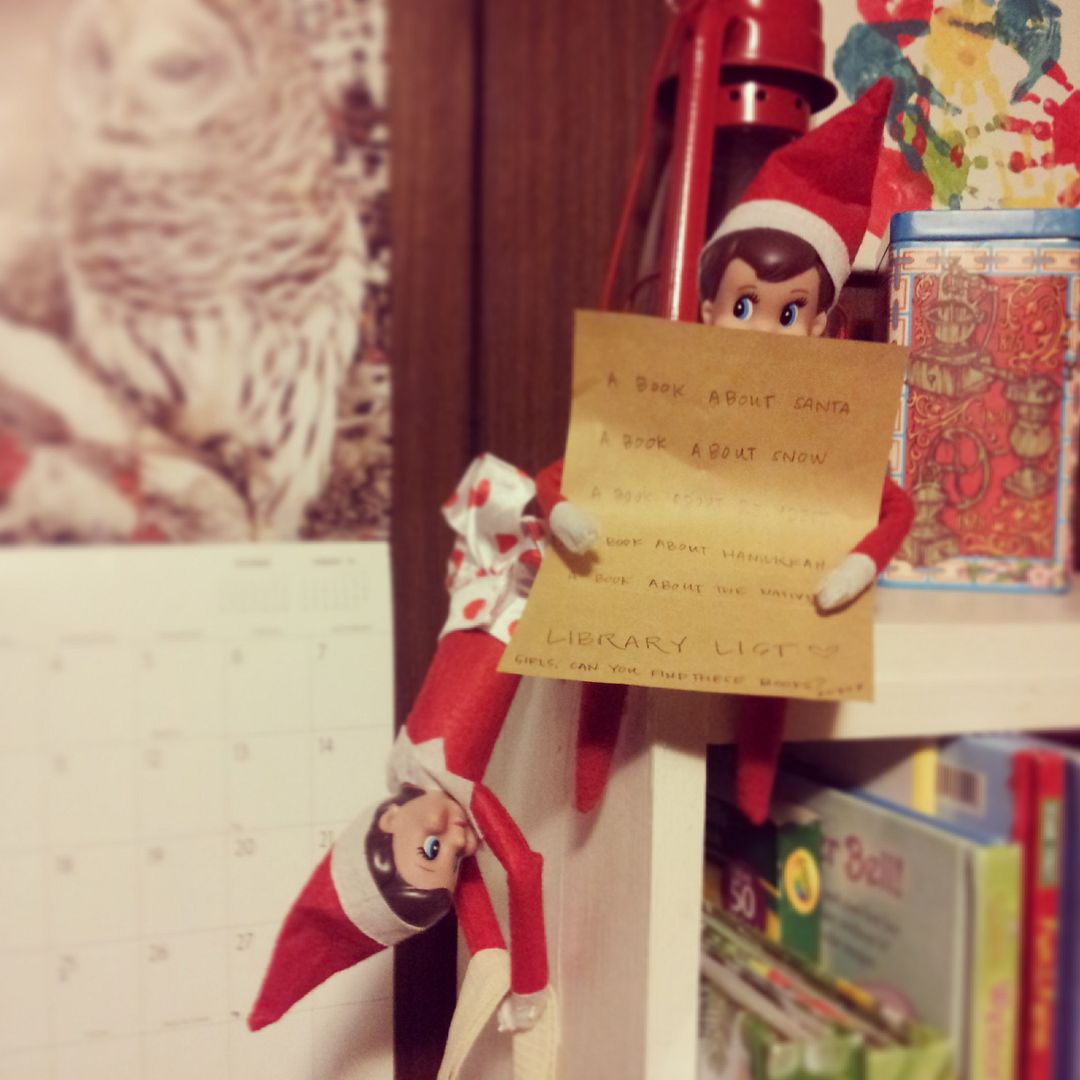 they gave us a list of holiday books to get at the library
anyway, without further ado, here are their lists as told to me (with a little prompting/translating from us - you know, asking questions and the like). also, they hadn't done this before, so they were a little unsure about what was going on (you mean we get to ask for stuff? he doesn't just bring whatever he likes?).
dear santa,
i would like a bathtub, a baby bed, a potty, a mommy & daddy bed
for the dollhouse and i would like a new rapunzel dress,
a new lightbulb, a food cutter and a new stable, too.
i would like even a new cookie cutter. a new flowered cookie cutter.
well i would like candy, too.
love, eleanor
dear santa,
for christmas i would like cake, a pink elf too,
olivia books (mhmm!), three cinderellys, pink candy, and that's all.
love,
poppy
notes for grammies:
ellie is getting a couple of things that will cover the "food cutter" and "cookie cutter" requests. we are also getting a new nativity set that is for play, that's what she meant by "stable" (they played too hard with the tiny one we had and two wise men are missing heads this year). she does want new dollhouse furniture and i have no idea what she means by "lightbulb."
apparently anything "pink" will make poppy happy.
i'm sure we'll talk more about this before christmas, but i thought i'd give you some insight into their little minds. and they don't need much.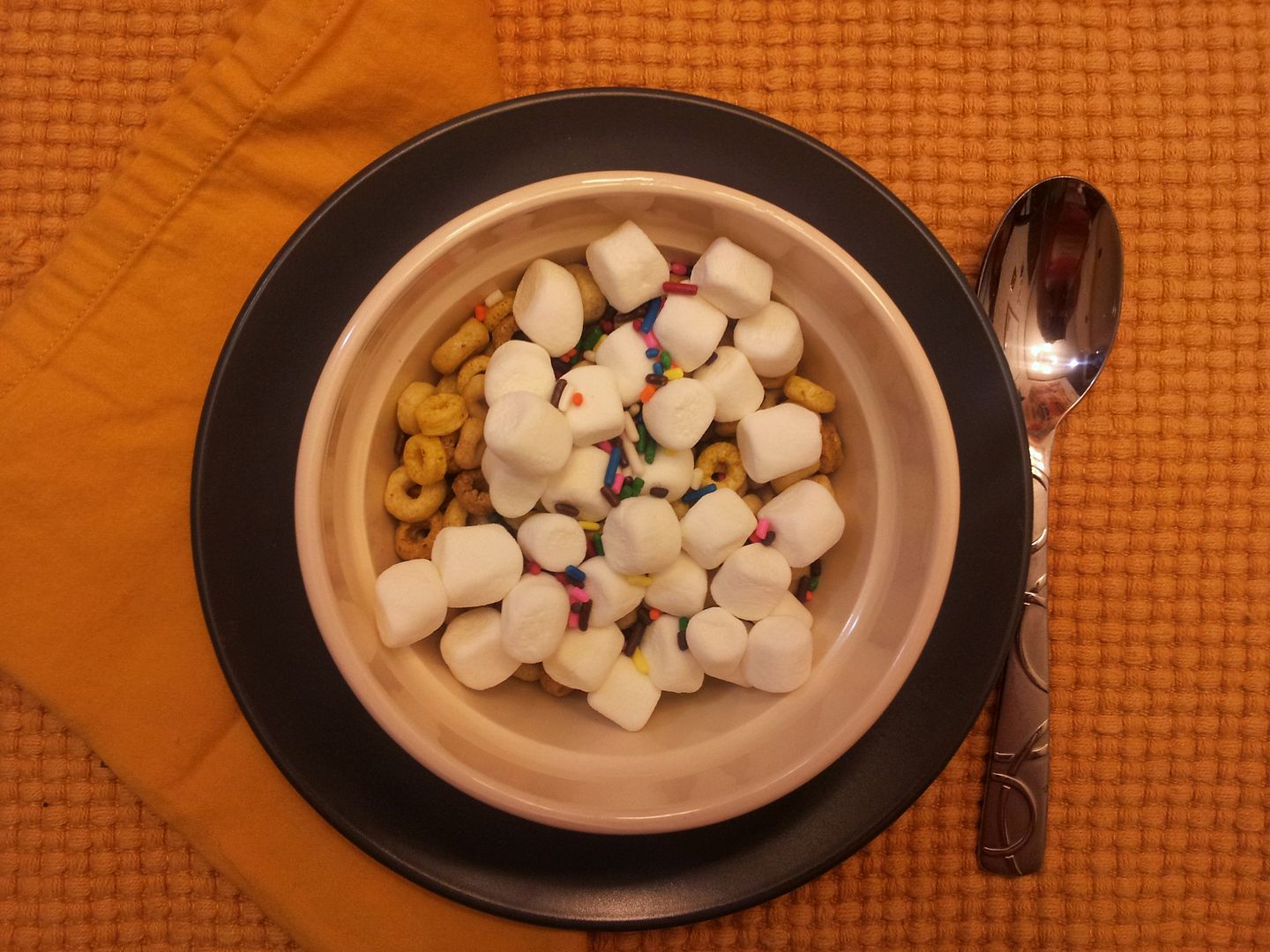 the elves made us breakfast yesterday. said ellie: "let's hope they make this again tomorrow!"
it's the little things that make them smile.
i can't believe christmas is right around the corner.
please say a little prayer that these girls won't get any coal in their stockings (just kidding)(mostly).