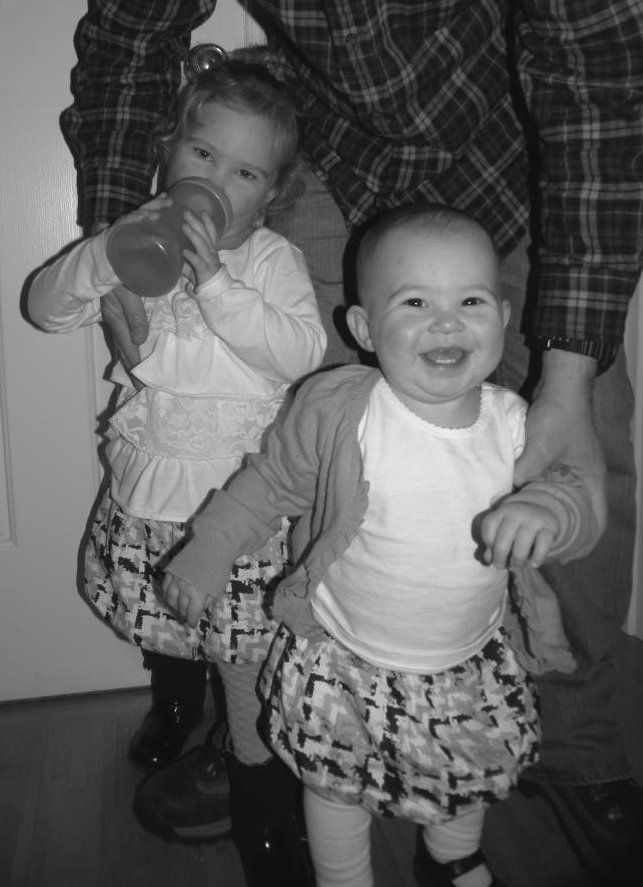 (this is the closest i got to a family picture on thanksgiving.)
we gave thanks last week for our beautiful life.
daddy had the long weekend, so we played hard - and didn't internet much at all.
that's why all of this is late in coming.
we enjoyed the afternoon with family at my sister-in-law's parents' house. it was hard to believe that it was only three years ago that we were there for thanksgiving 2009 - and that i was just a big, pregnant lady back then!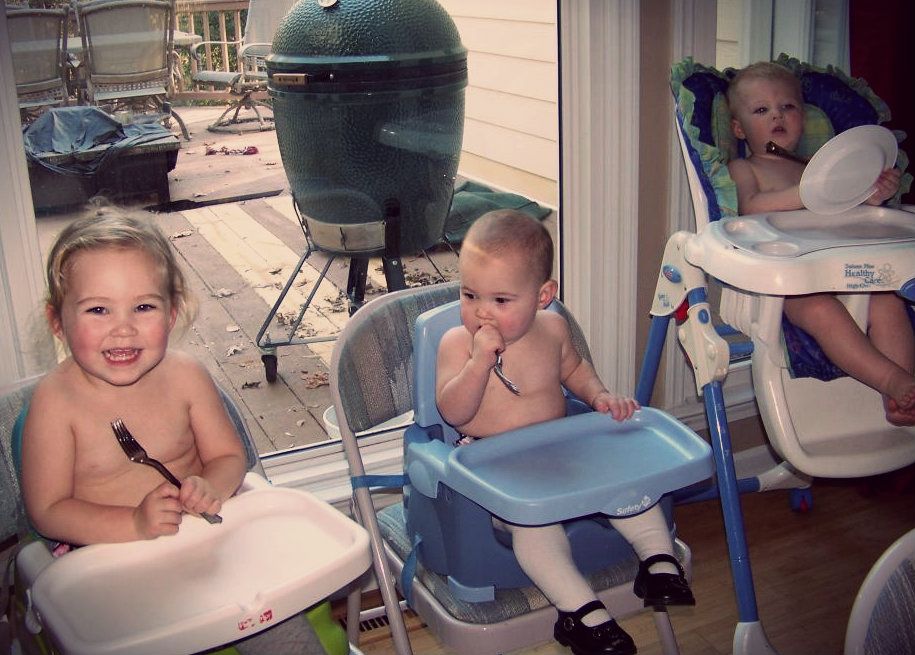 (the cousins having a shirtless meal)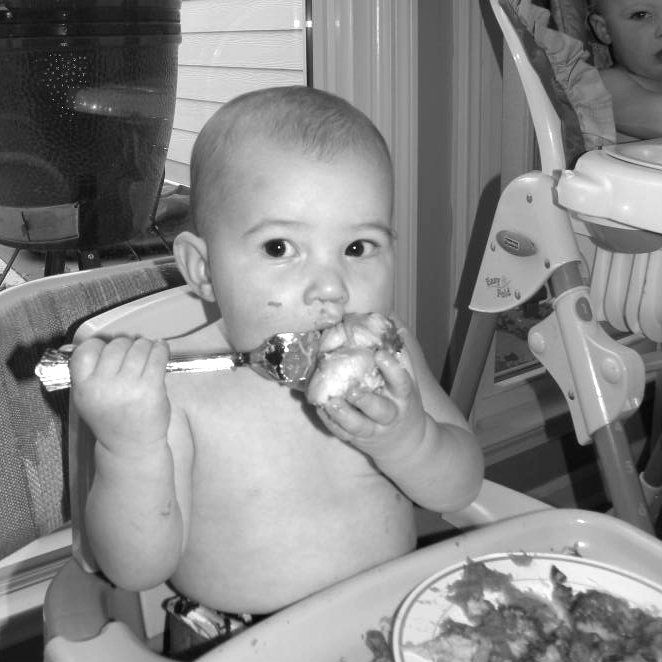 (poppy's first real thanksgiving - she perfected it!
her recipe: put roll on fork, stir roll in all the foods, enjoy.)
(had a hard time getting a smile out of ellie, she was too busy having fun.)
i'm thankful for the big stuff:
my girls
my husband
God and Jesus Christ
a warm, comfortable home
family near and far
delicious food
faith, hope & charity
modern technology
friendship
freedom
health
the beauty of the earth
one fat dog
i'm also thankful for the little stuff:
sweatpants
coupons
cheddar cheese
cake
diet soda
little people toys
my phone
christmas music
leaves
glitter nail polish
books
target
shopping carts for two kids
hulu plus
moccasins
and that doesn't even put a dent in it.
we have a great life!
stay tuned. i've got a lot more to say about our weekend and our little ONE-YEAR-OLD.
can you believe it?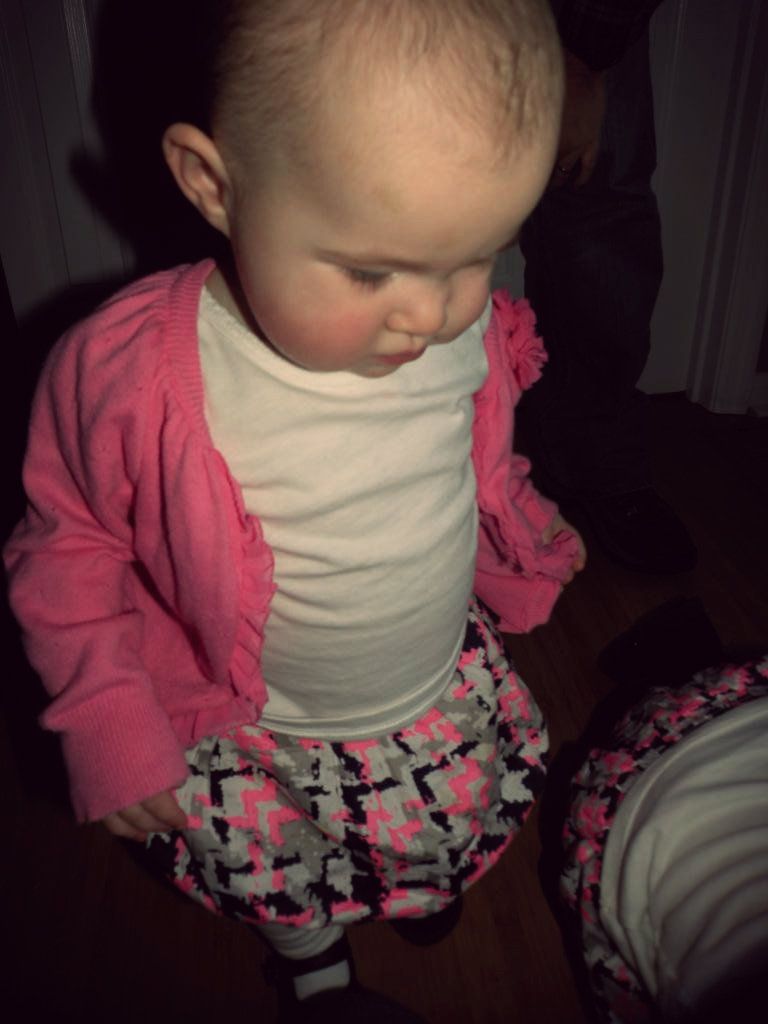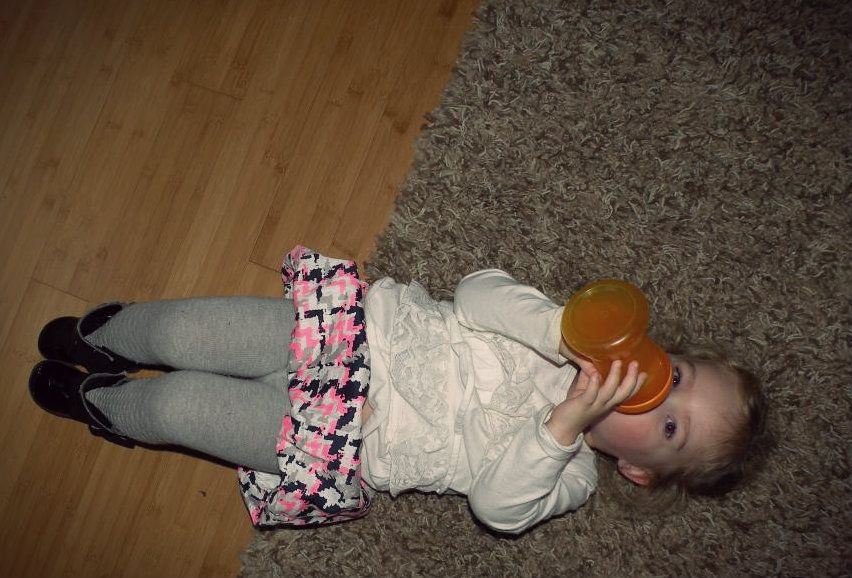 (they were dressed cute but wouldn't allow me a good picture. i need a professional.)