we had a pretty crazy october. lots of ups and downs.
we had car troubles, hospital visits (not us, loved ones) and a traffic violation (the positive side, i am now aware that i weigh almost 10 lbs less than is listed on my license - nice).
we also had playgroups, halloween parties, apple picking and, of course, the annual fowler fall festival. needless to say, the positives sure made up for the negatives.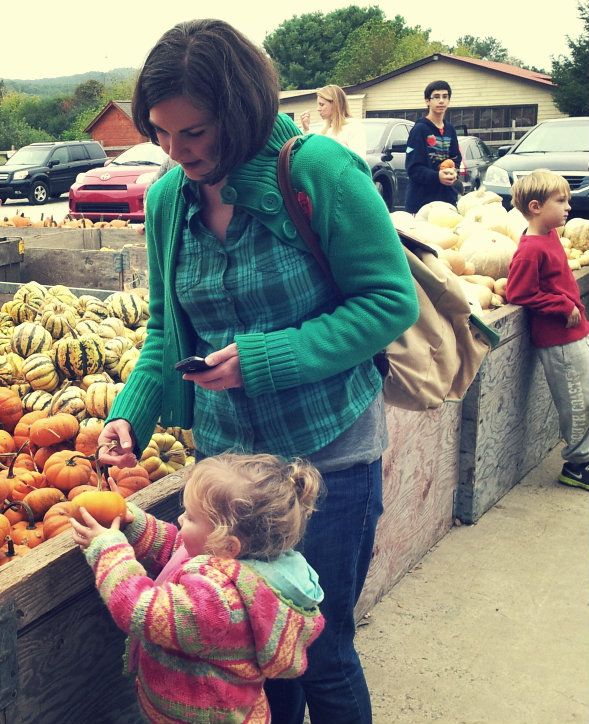 i'll be posting some pictures throughout the next week but let's just start with some pictures of our apple picking adventure in the mountains. thanks grammie for taking us and treating us to some yummy apple pies!