this month i've spent a lot of time thinking about this guy:
shackleton. ever heard of him? well, one time his boat got stuck in the snow and ice of antarctica.
it started with the snowpocalypse and the week of snuggling inside, safe against the snow.
then the weeks of cold weather, so that husband couldn't ride the motorcycle and we were stuck while he was at work all day. it was so cold that ellie and i would spend our mornings huddled together under lots of blankets for warmth (and eating cookies to keep up our strength).
then the flat tire, so we really couldn't go anywhere. last night i went out of the house for the literally the first time since saturday.
i was raiding the grocery store shelves like i'd never see the outside world again.
it's hard to have motivation when i'm stuck at home so long. it would be a little easier if i could pack the baby in the stroller and walk to . . . anywhere, but the only place i can safely go is around the neighborhood over and over.
we're looking forward to the warmer weather that is surely coming (right?!) and the early southern spring, but first we'll have to make it through a few more weeks of the chill.
in the meantime, here are some pictures my lovely sister-in-law, ashlyn, took at the temple.
mostly i love the last one, because i have almost no pictures of just ellie and mommy.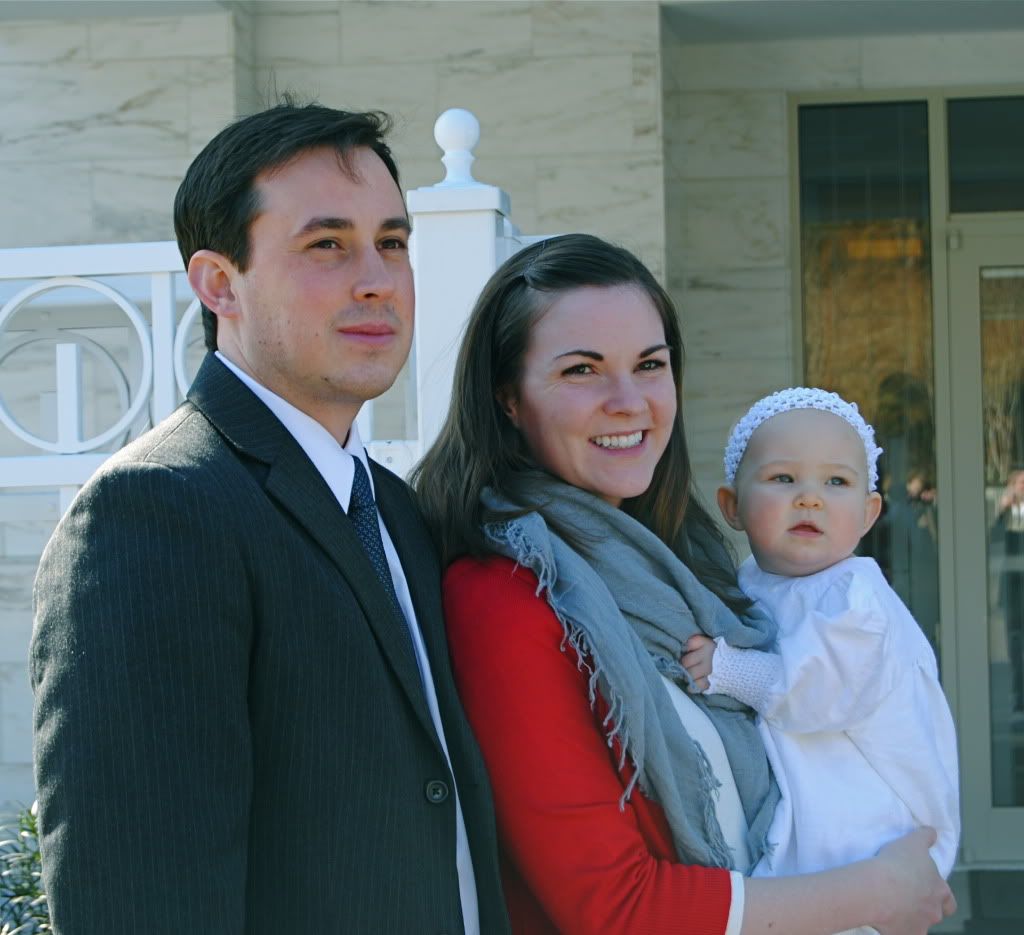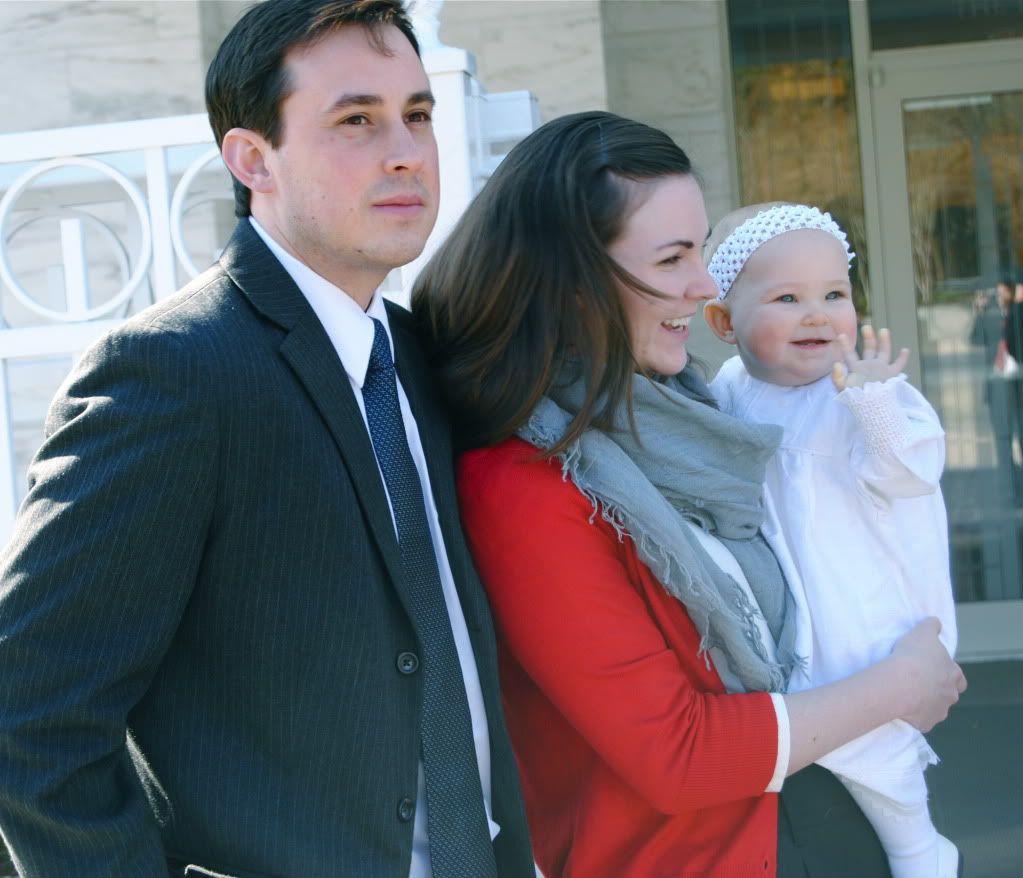 sorry, everyone. that photo proves that my baby is the most beautiful baby on the planet.