last week was "one of those" weeks.
long, draining*, etc.
including yesterday.
this week is brand new
and we're going to clean up the mess from last week
and make this week really count!
i hope.
*speaking of draining, ellie has had a terribly runny nose the past few days. you can tell she's stuffy and she's breathing through her mouth in these pictures, poor thing: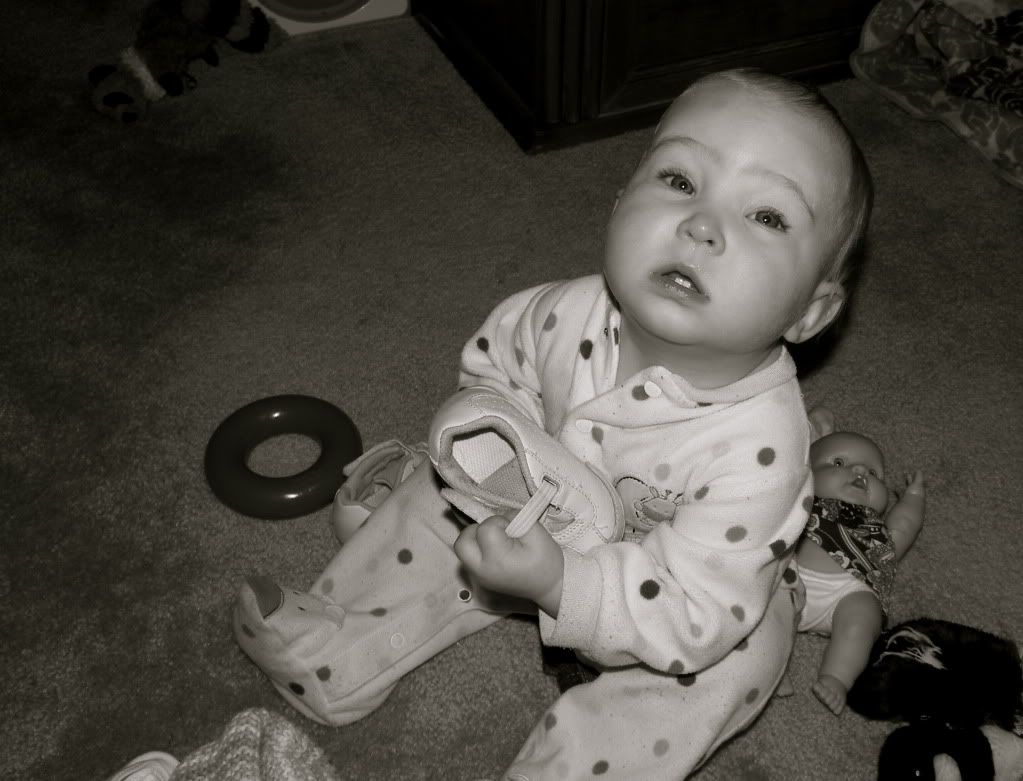 she's trying to put on her shoes over her jammies. that's right, she's trying to put them ON. i've caught her doing it at least a half dozen times. so far she hasn't gotten them on by herself (possibly the fault of the jammies), but she apparently knows how it's done.
what am i going to do with this brilliant child? she's outsmarting me left and right.