ellie loves her baby dolls. i never would have guessed that she would care about them so much at this age. she takes them all over the house, pats them on the back, rocks them, kisses them, and makes us kiss them, too. if you ask her where her babies are, she will go find them.
it's pretty much the sweetest thing i've ever seen.
so, without further ado, wayyyyy too many pictures of ellie and her babies: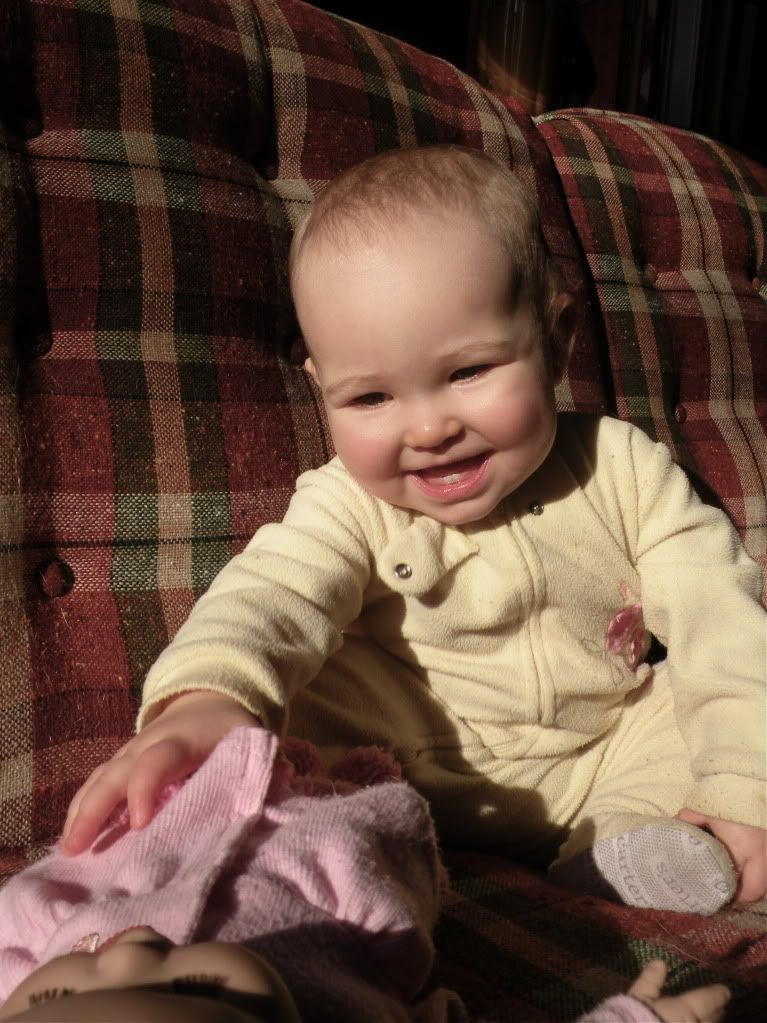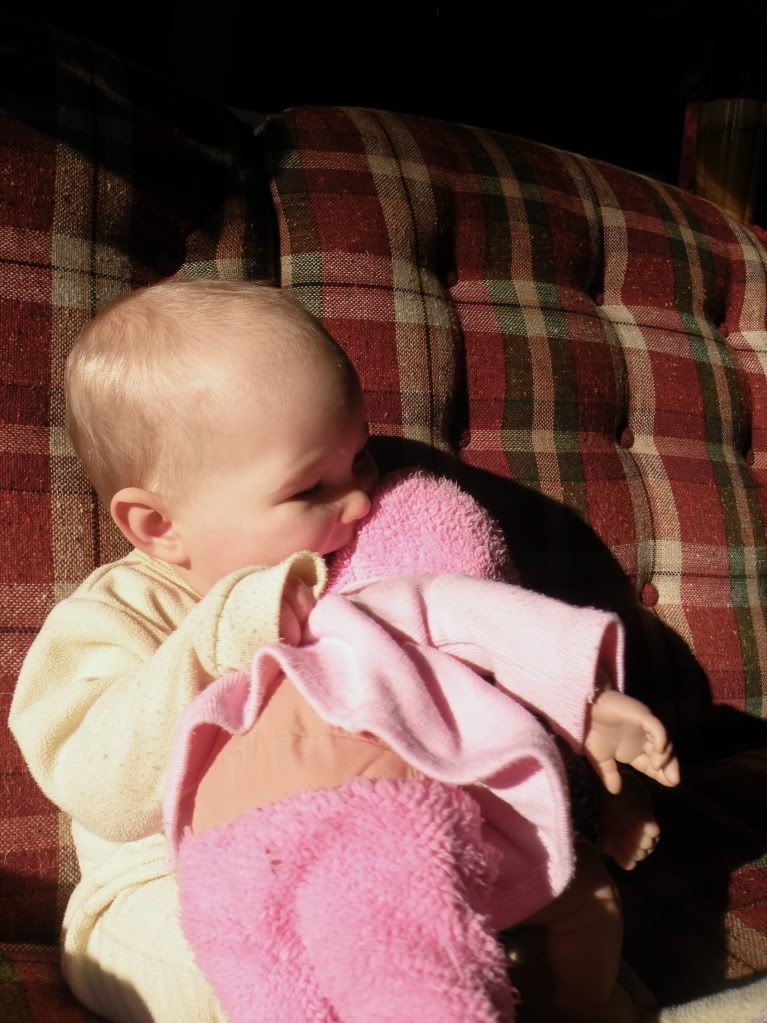 i think she's a pretty good little mommy (most of the time).