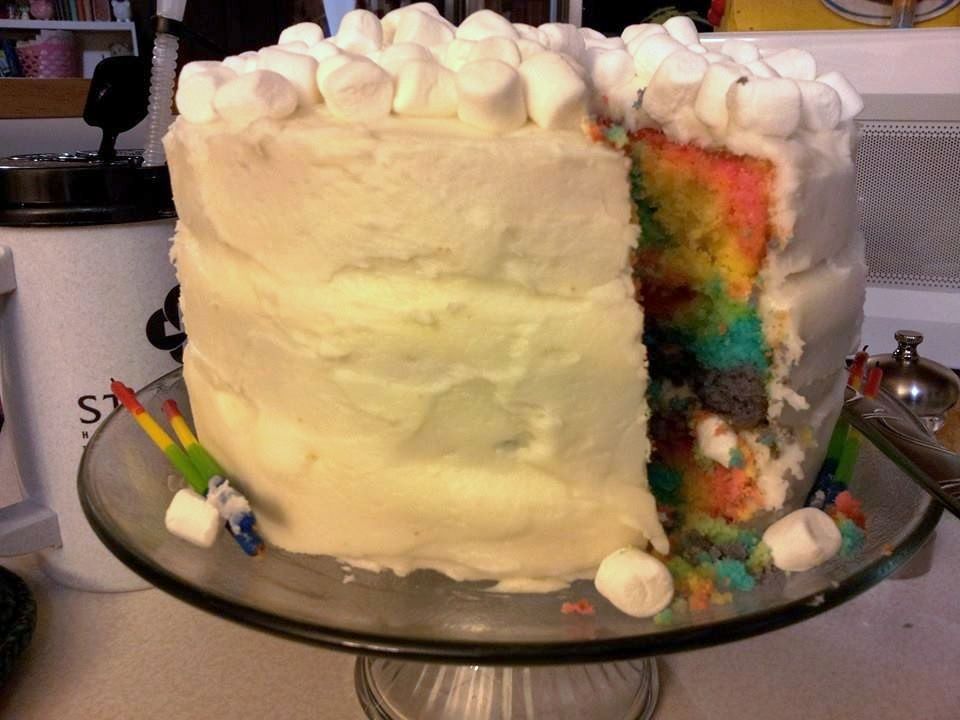 we had a few hours after the kids left, then some family and friends came for dinner and cake and more partying. the weather stayed beautiful all day long, so we built a little fire in the backyard and played outside more.
i took even less pictures of this event, believe it or not, but i do have a few to steal from grammie.
our evening was a lot more laid-back, and was full of roasting marshmallows, eating birthday cake, and opening more presents. she even got to open packages from far away family that came just in time. it lasted long into the night and i'm not at all sure how both girls made it without a nap. i thought poppy was going to fall asleep on her feet. they just played and played and played.
(she got a ton of puzzles for her birthday, which is perfect, because she loves puzzles.
she's done that one with the states at least seven times since sunday morning and even did it once with absolutely no help.)
after everyone left both girls snuggled up on either side of me and fell asleep. it was the perfect ending to a perfect day.
i can't say enough how much i appreciate everyone who helped make her birthday so special and memorable. she had the best day of her life and she spent it with so many wonderful people.