well, it snowed again. these girls and their wishes!
i keep thinking that the first go 'round was a warning, because the second storm (well, technically two storms in two days) was much worse. but last week everyone was still scared to death from january's experience and most people just stocked up on groceries and stayed home, watching the snow and ice pile up. the kids were out of school almost the whole week, and home depot even closed for the first time since we've lived here.
we were worried about losing power in our poorly insulated house, so tuesday afternoon between storms we parked the van in the garage to protect it from falling trees and headed up to spend some time with grammie and pop-pop.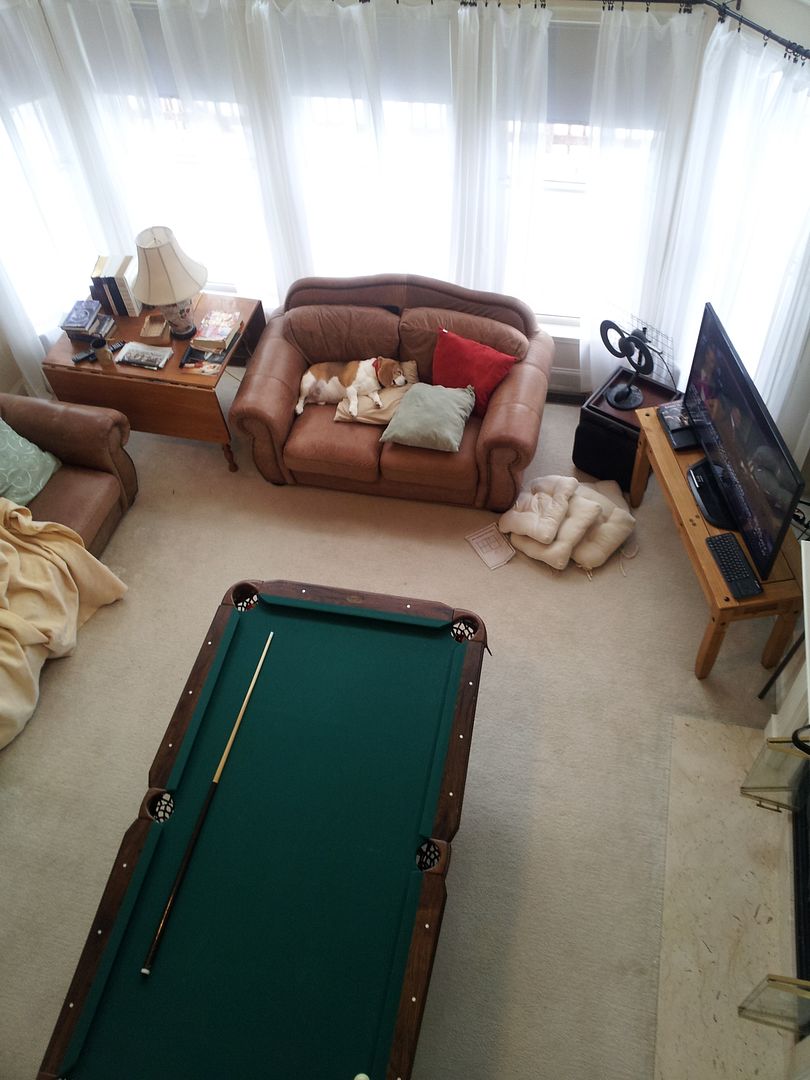 and what a time we had! everyone enjoyed it, especially judge.
it looks beautiful, but don't be deceived. the second night it switched from snow to ice pellets, then back and forth from snow to ice. when the ice would come down it looked like the tiny beads of silica that come with new shoes. you could hear it against the windows, it crackled like someone opening a bag of chips or someone throwing tiny rocks at the window. the wind was blowing. it looked nice, but i'll bet it was miserable out there.
on thursday morning we ventured out. the snow was so crunchy, and when i cleaned off the car a little there were definite layers of ice, snow, ice, snow.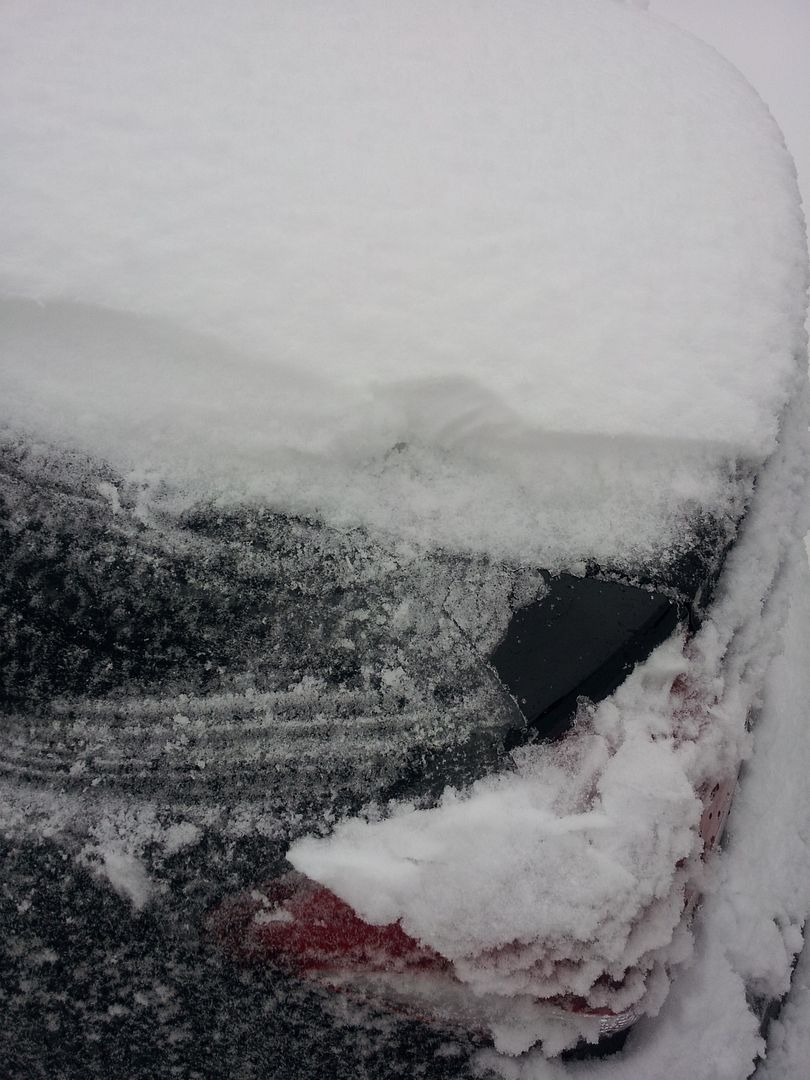 we found out laundry baskets don't make for good sledding, because they dump you out at the bottom of the hill. we lasted mere minutes before we had to come back inside for some hot chocolate and cookies.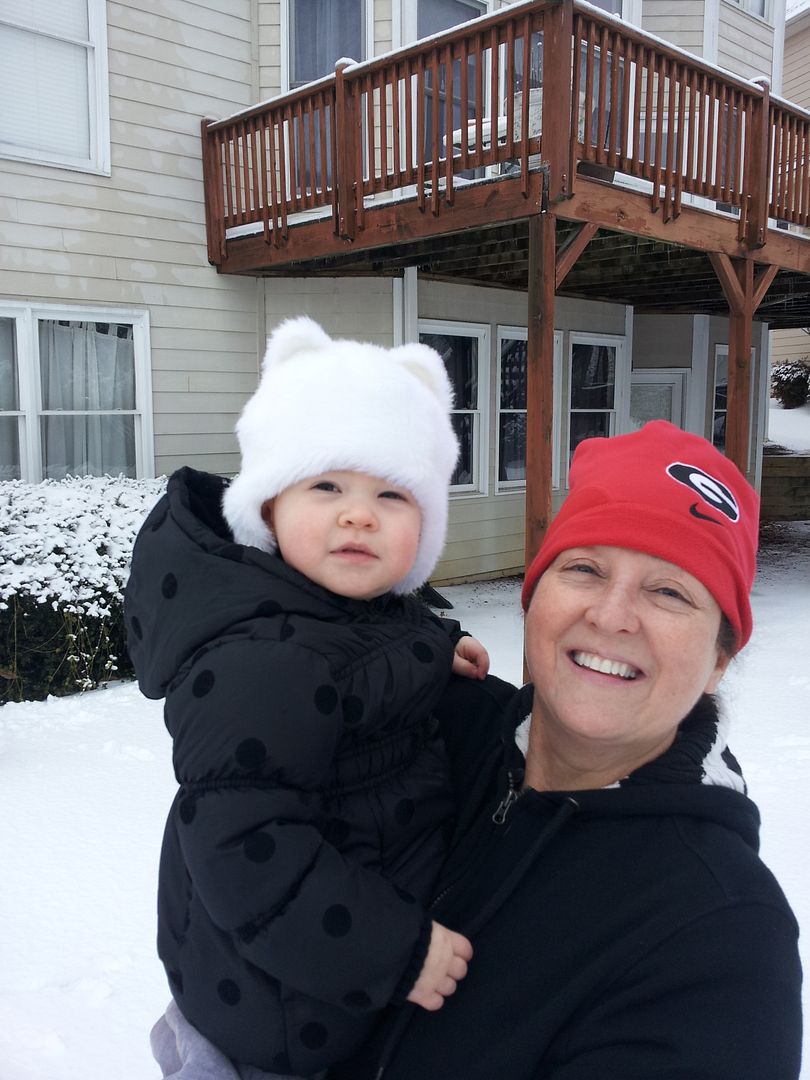 we made it home safely thursday afternoon when the sun came out, and before the roads turned back to ice. things were fine in athens, no lost power or even lost trees (maybe a branch or two).
we're glad we had our little snowcation, though. it was probably too much fun. it has been hard getting back into real life after having our daddy to play with us and nothing on the agenda for days.
(we almost skipped valentines day because of the strange week, but i'll do a little post on our simple day later.)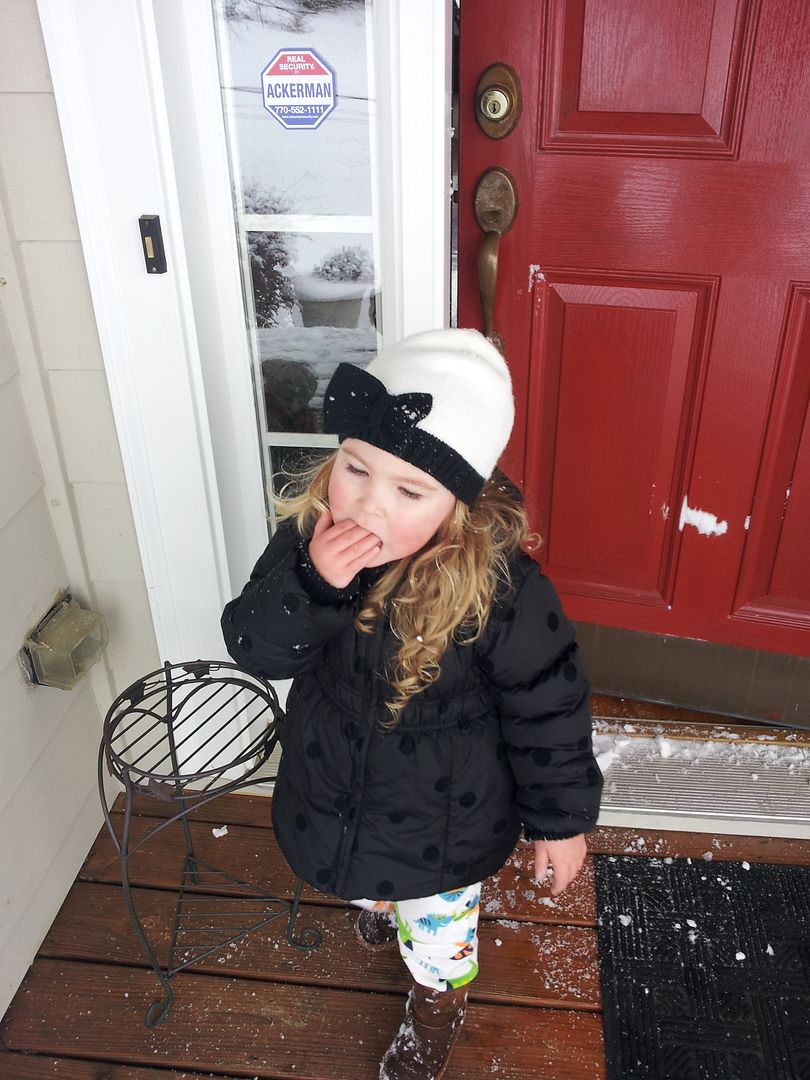 goodbye, snow! maybe you don't have to come back next year after all.