yesterday was grammy and grampa's anniversary.
sometimes it's hard to believe we have such wonderful people in our lives.
since this blog is like, at least 50% for my family (since we're so far away),
i thought i'd put up some silly pictures that i've taken since we got home.
(yes, there is life after utah. a pretty good one, too.
80 degree weather and beautiful spring blossoms. long days at the park.
oh, and wisteria. be jealous.)
here's ellie "eating" an apple. i made the mistake of putting the apples on the counter where she can reach them from the couch and she thinks it is so fun to eat them . . . and by "eat" i mean that she just likes to take tiny bites from the apple then tries to stick them back on, she carries the apple around the house like a toy and she tries to make me eat the apple out of her hands.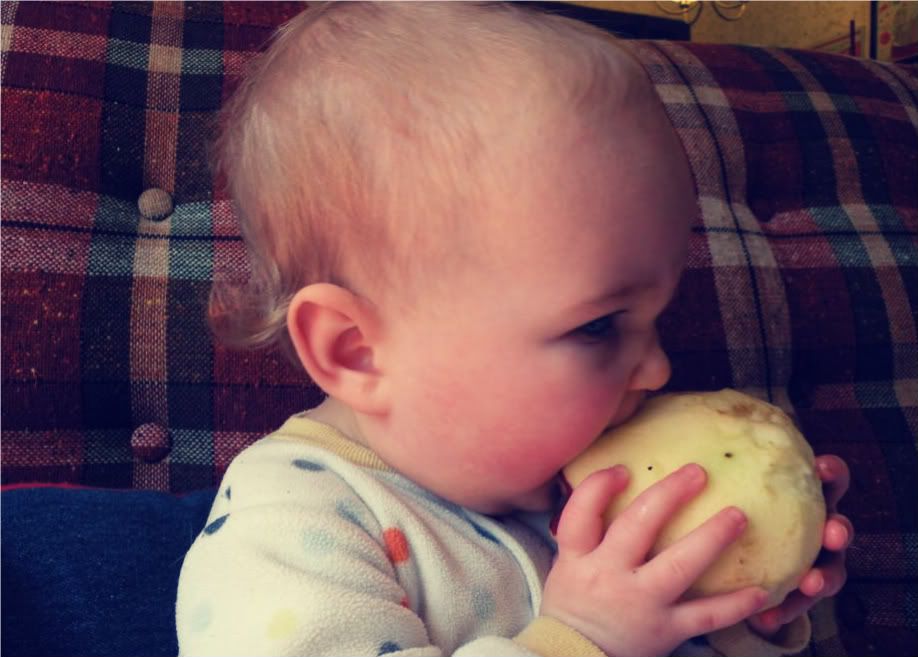 yeah, peeling it didn't help.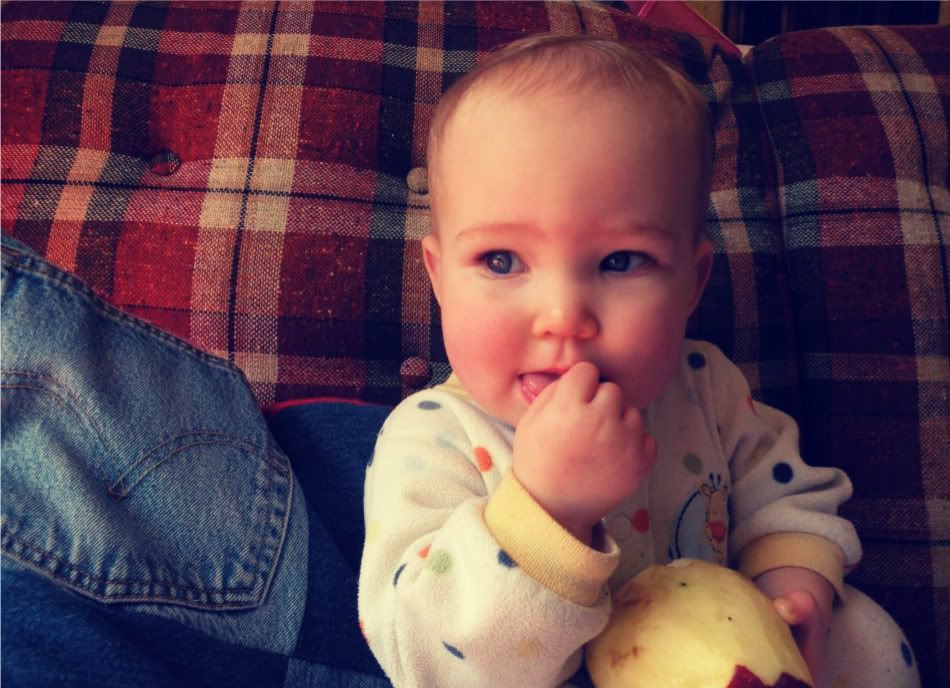 also, she tries to do the same thing to the red potatoes.
i tell her "yuck" over and over but she insists,
"yummmmm."