this girl loves to accessorize. headbands, bracelets, necklaces, you name it.
and of course, she loves shoes.
here's the latest headband addition that i mentioned: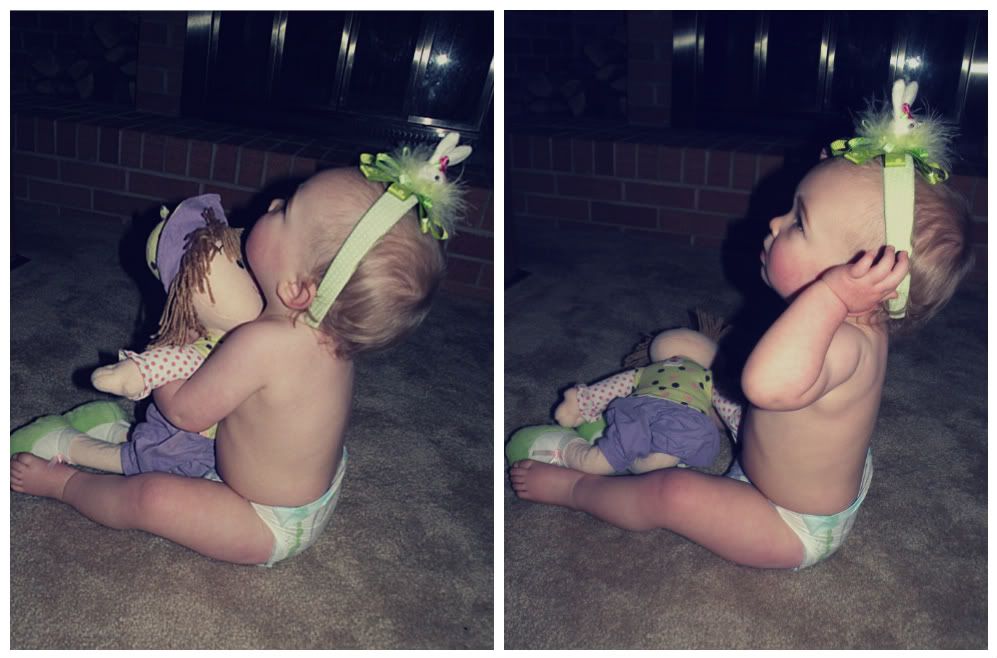 why, yes! she is watching sesame street and sporting the just-a-diaper-and-headband look!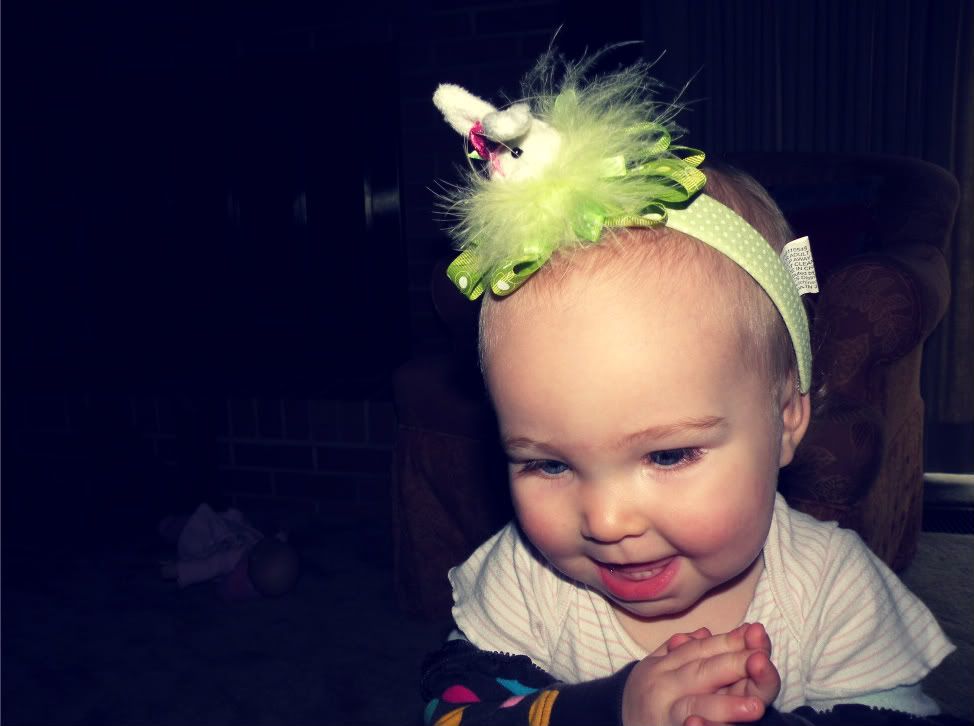 (in case you didn't know, every time someone puts a headband on you have to clap. yay, headbands!!)
p.s. - pretty sure there is a dolly somewhere in every picture i ever take lately. she usually has one or two in her arms.