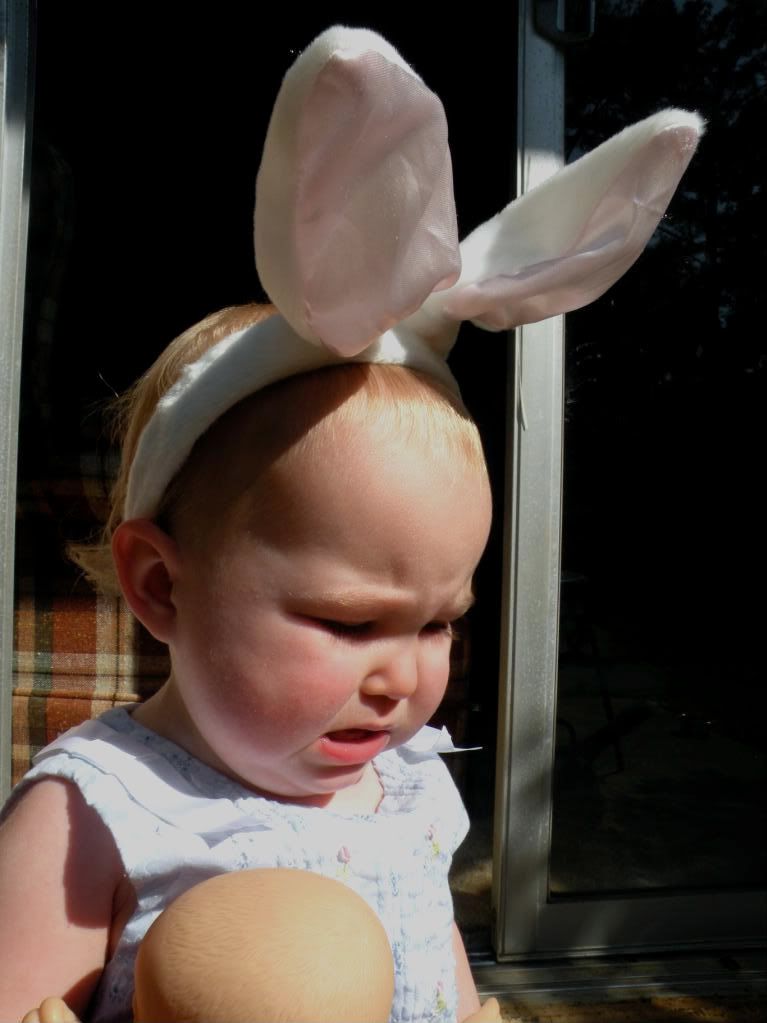 elliebean jellybean, one year later. can you believe the difference?!
her hair is long enough now to hold a little bow . . . for a minute or two.
i promise we did have a happy easter, even though this bunny doesn't really look so happy.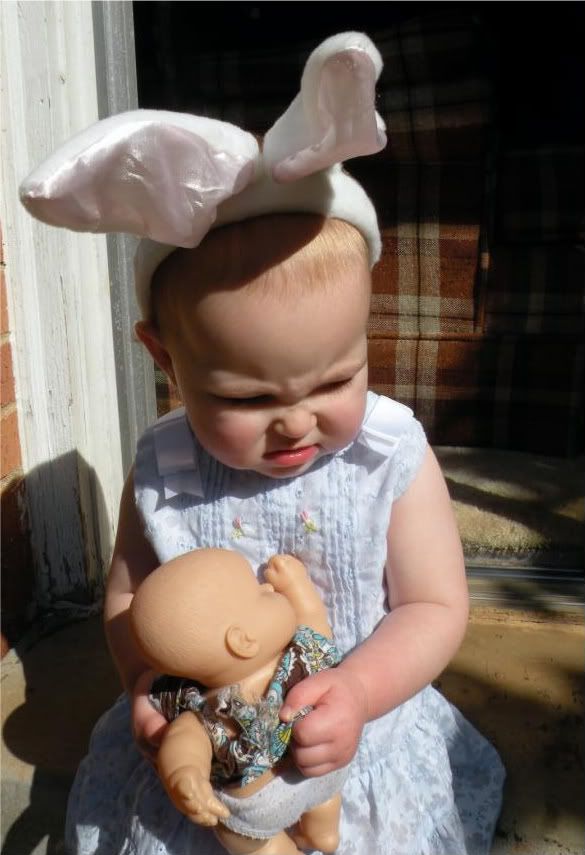 (best picture ever)
more egg party pictures tomorrow.