we have a little whiteboard in our kitchen. i find notes like these on it when the husband leaves for work at 5:30 in the morning (i am a bad wife and i sleep in most of the time):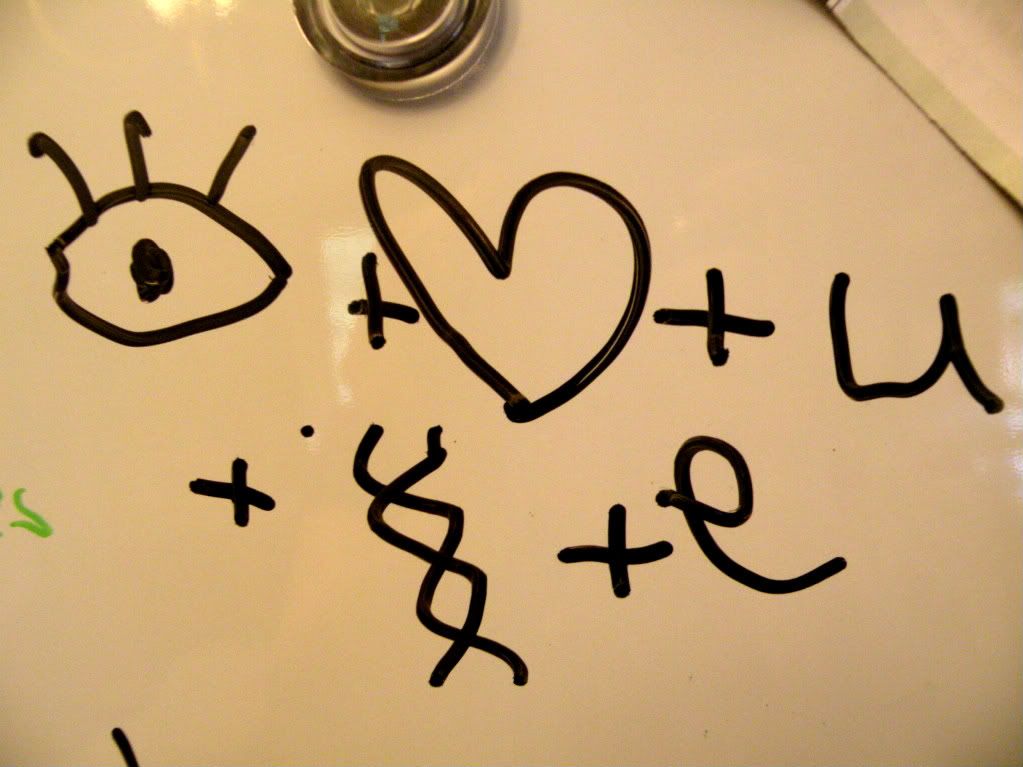 that's a braid, by the way (not a double helix, like i thought it was for about five minutes) (nerd).
braid-e = bradie. get it?
also this:
it's cute, until you get to the end. see it? kiss, kiss . . . fart.
good thing i love him.