as i'm sure you are well aware by now, we have a bit of dolly obsession at our house. ellie rescues her dollies from her crib in the morning, she takes them on car rides, they watch her shows with her, they snuggle her at night.
she wants the dollies to do everything that she does in the day - and she wants to do it exactly the way it should be done. in the last few days i have watched her spend (what seems like) hours trying to buckle her dollies into car seats, trying to feed them in her booster seat and trying to get their legs positioned correctly in the bumbo. she even pretends that her little walking toy is a shopping cart and pushes the babies around on it.
and what would i be without photo evidence? :)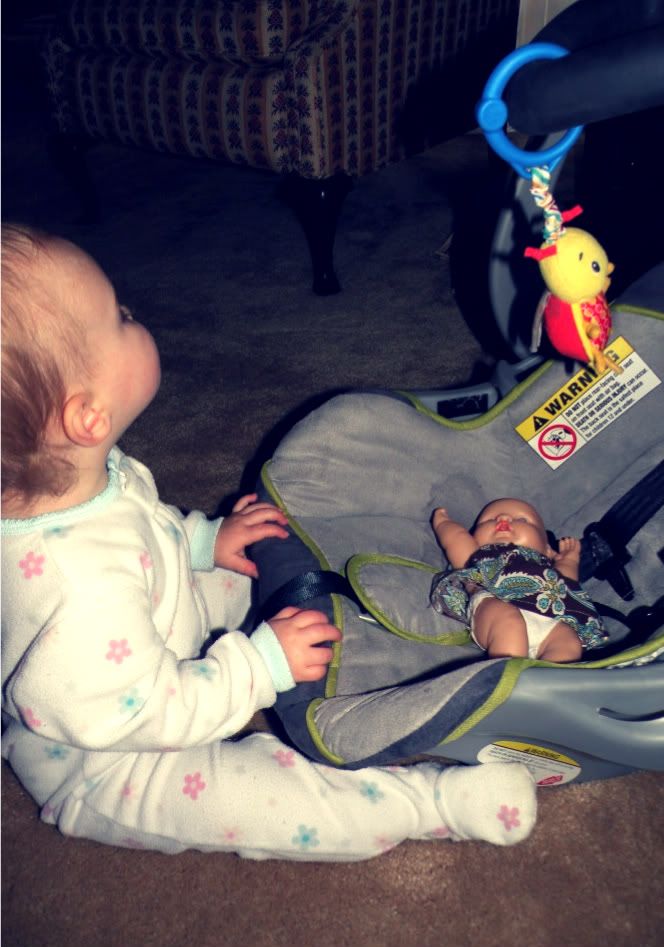 one thing i don't have photo evidence of is the mandatory baby kisses. she brings her babies for kisses from us. it isn't optional. those babies will stay in front of your face until you kiss them adequately. we also get to hold them sometimes, too ... while she goes to get another dolly.