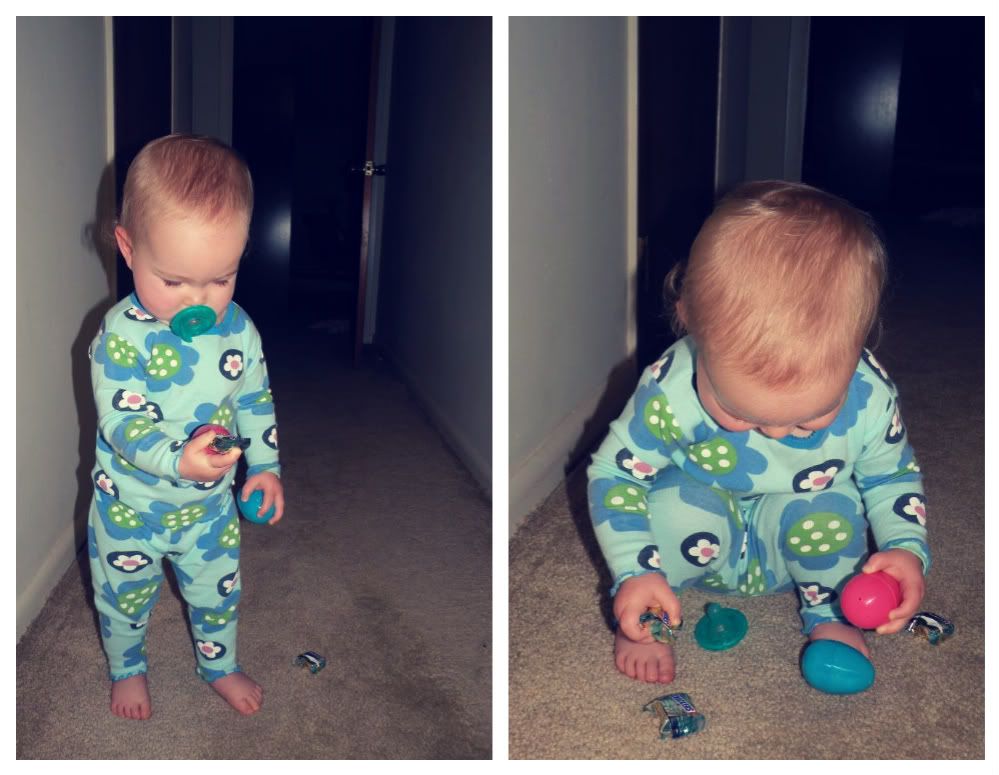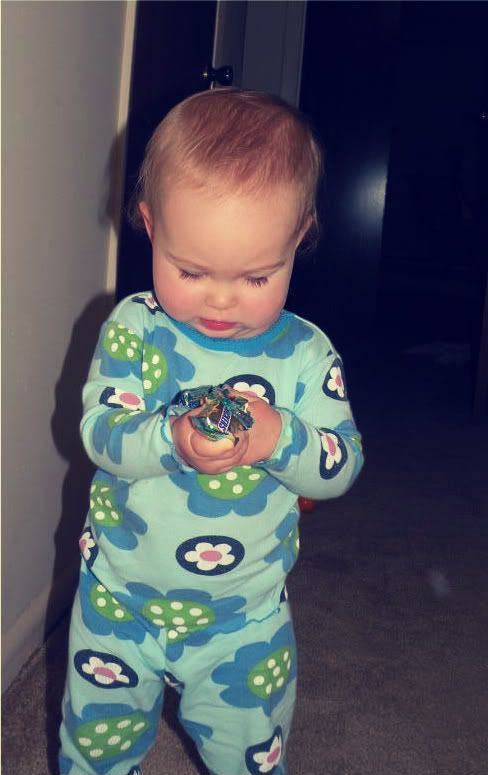 she woke up and found a trail of eggs leading out of her room, down the hall, and into the den.
she didn't make it out of the hallway for a while because she couldn't figure out how to hold that much candy in her hands and she didn't trust us to put it in a basket.
she spent the morning finding eggs, opening them and trying to eat the candy with the wrapper still on so that we wouldn't try to ration her chocolate intake.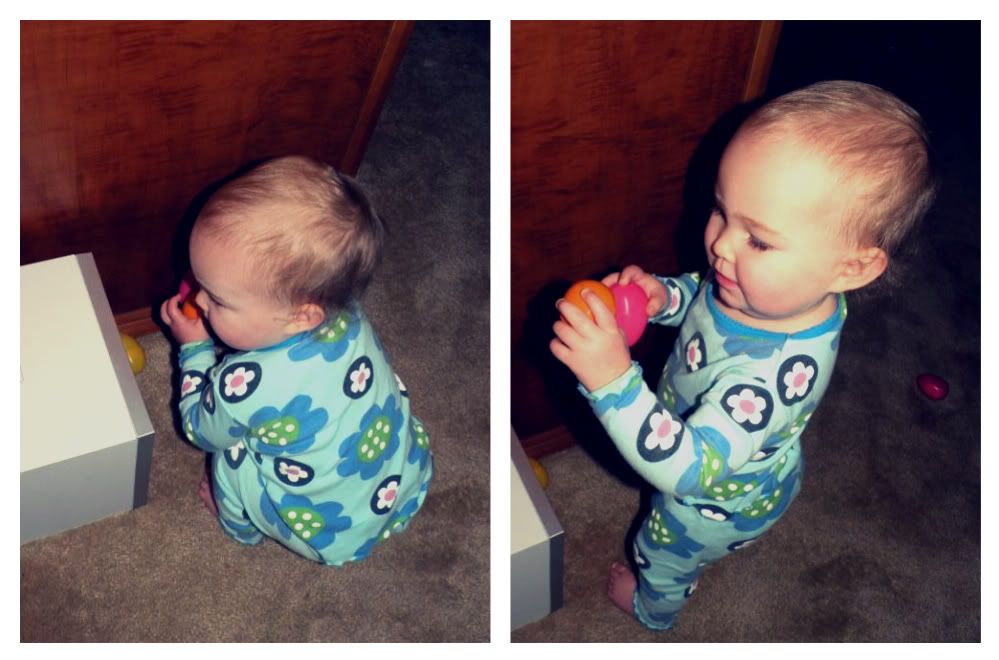 there was a chickie, a sprinkler, a big ball and a bubble wand.
let's face it, this bunny was all about the sugary treats.
chocolate, chocolate, chocolate, jelly beans, peeps, airheads and koolaid. balanced breakfast.