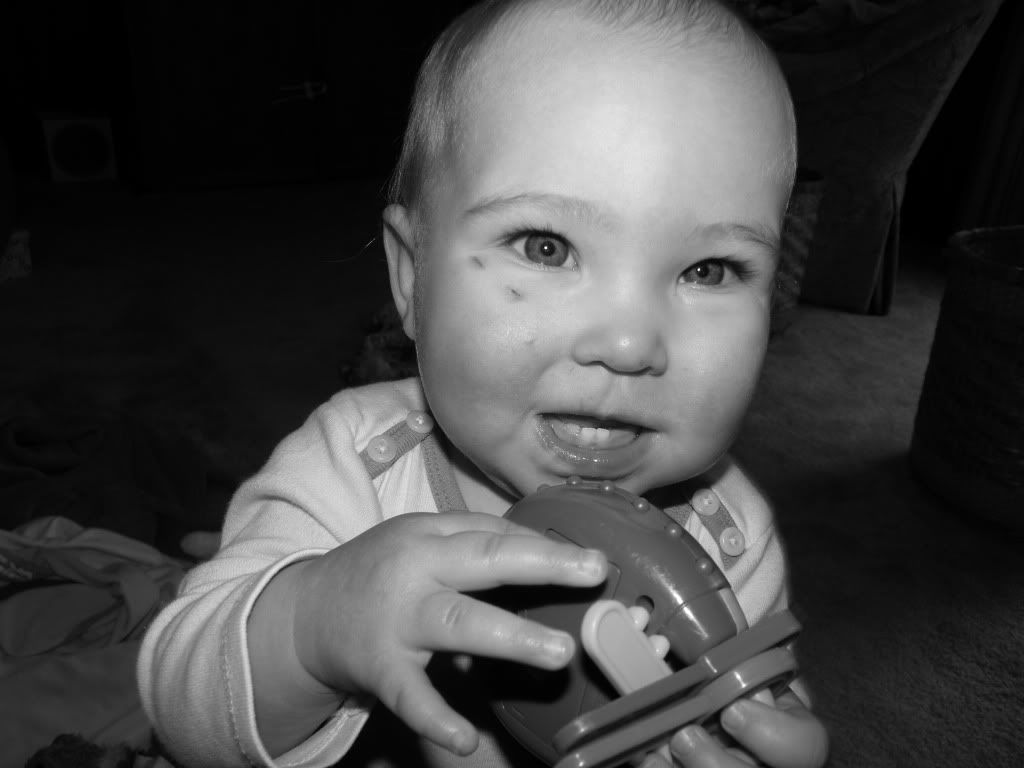 everyone always says that children have their own personalities as soon as they are born (even when they're still in the womb!) but i don't think you can actually have your own "testimony" of it until you watch your own child doing the sorts of things that can't be taught.
i'd like to testify that eleanor fowler is definitely her own person.
and she's definitely unique.
you can't teach chattiness.
i really don't talk on the phone much. like, maybe a couple of phone calls a day. only a few times a week do i have a phone call that last longer than five minutes. daddy talks on the phone even less.
so where does she get this?
she paces around all day with her play keys on her shoulder. (notice there are two different outfits in the pictures - yes, she chats daily.) she even tries to turn her phone ear away from me, like some sort of miniature teenager. she is talking to daddy, i think, because usually she says "da! da!"
i put a headband on her while she was getting changed, just to be silly. she quickly ran away to her room and i found her like this: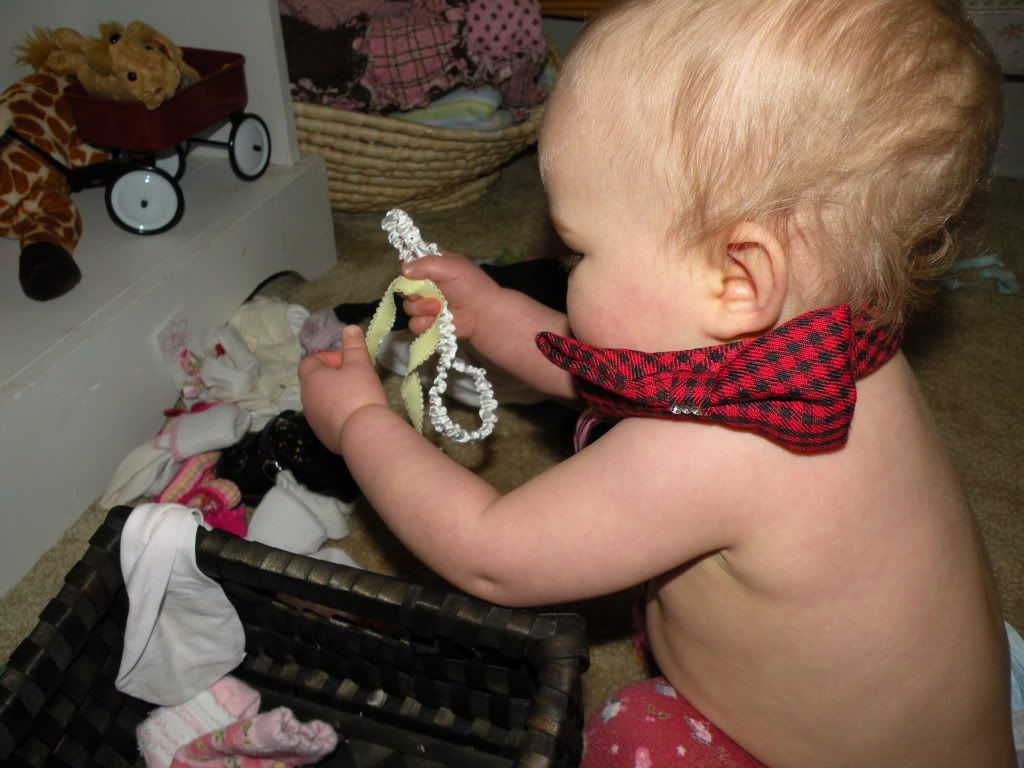 she loves when i bend over so she can put her headbands on my head.
she loves her shoes, too. last week i told her we needed to put her shoes on and she went to her room, got a pair of shoes (that matched) and sat down on my lap so i could put them on her feet.
you can't teach . . . whatever this is.
last, but not least, i think she gets this one from daddy:
this whole diaper-change-reading thing has happened more than once.
she's growing up so fast! this morning i watched a movie during her nap so we could cuddle. i just don't want to miss anything.