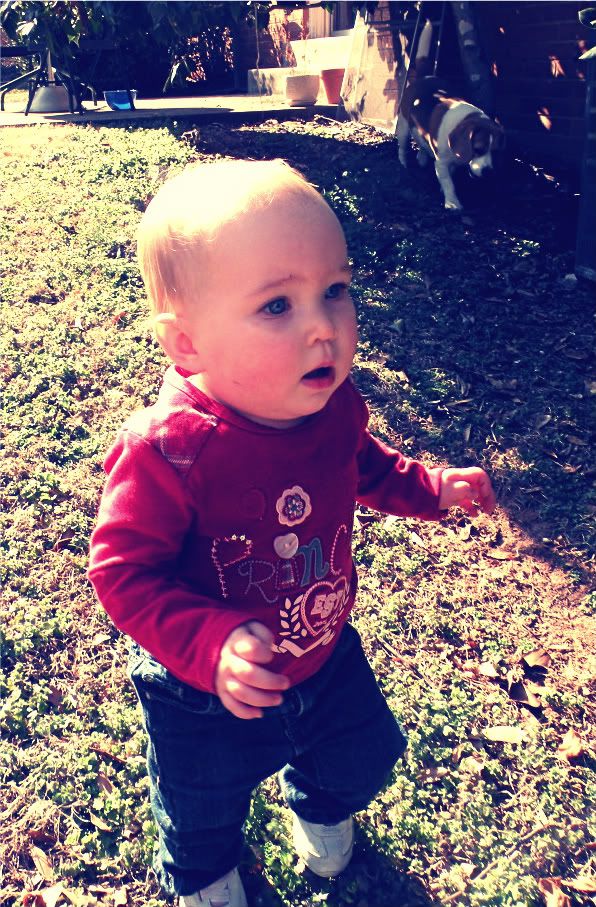 we had an incredibly lovely weekend, by the way. i can't not mention it. with lows in the 50s and highs in the 70s, we spent most of our weekend outside playing.
on saturday we headed to the athens "zoo" and memorial park for a while. we saw all the animals, but ellie liked people-watching more than creature-watching. she walked around most of the zoo by herself until her shoe came off and fell into the golden eagle's pen. we did get it back, but she (daddy) decided she was better off riding in the stroller for the remainder of the adventure.


after we saw what the great city of athens had to offer, we came home and played in the yard for hours. ellie finally got her "off-road feet" (another term coined by daddy) and she chased judge and inspected almost every stick and leaf she saw.
so, basically what i'm saying is that