how rude of me!
i haven't introduced you to my new best friend.
her name is mabel and she's mine.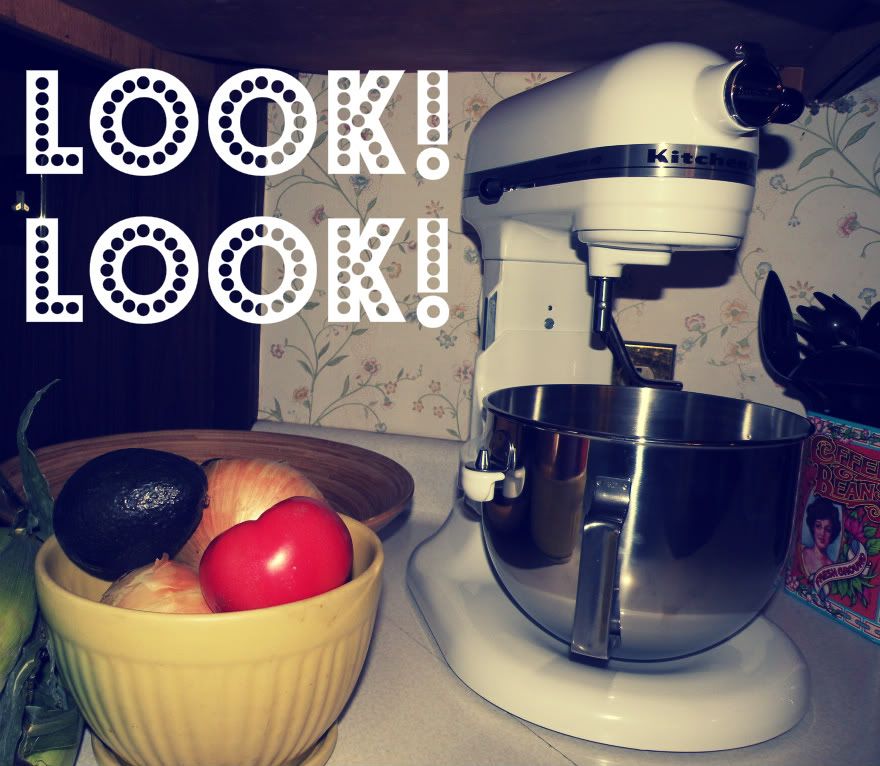 she's an early birthday present from my whole family.
she's my new "kitchen maid."
she's totally professional.
she's definitely a step up from the six-dollar handheld mixer that only has one working beater.
in the first four days that she was in my kitchen she helped me make
the fluffiest peanut butter frosting
and my first (ever!) loaves of crusty, soft yummy white bread.
the bread was so good i went so far as to make 100% whole grain bread with honey and it is amazing.
oh, and don't forget the gooey caramel creme brownies.
now that i know i can make bread without screwing it up (pretty sure the dough hook is the key, because my pizza dough attempts have been miserable), i think i'm ready to start making some for other people to try.
boy, do i like mabel.
thank you to all my family, for trusting me with your tastebuds. you won't be sorry.
wait? who ate half the pan of brownies? i guess it was the baby.
speaking of babies, just a quick update:
baby boo is doing well. she is kicking me nearly senseless.
she really loves red meat. ribs, steak, burgers - you name it and i want it. i could eat ribs every single day. twice. mmm, and steak for breakfast.
she loves sweets, especially chocolate. i've been downing golden grahams like crazy.
she also loves when i drink diet rootbeer.
pretty sure we're going to have double trouble around here.
this new little boo has such a big personality already.