the past couple of days, ellie has been making a lot of decisions about her personal style.
she picked out her first entire ensemble. she brought the boots to me and brought the slip to me (after unsuccessfully trying to put it on herself).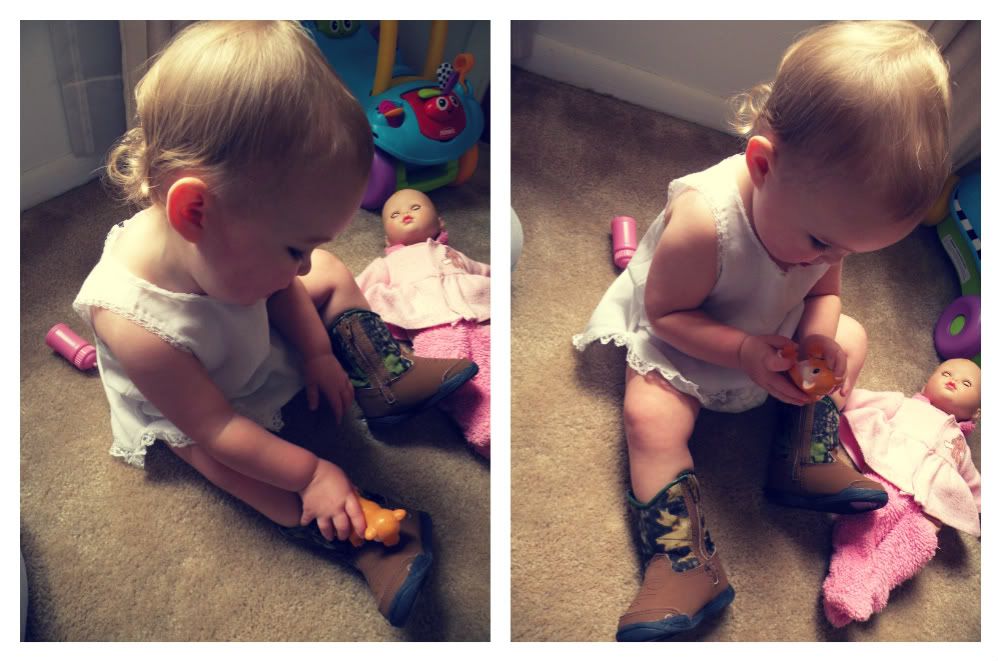 i thought she looked kinda like she belonged with the hillbilly family on the simpsons, but still pretty cute.
then yesterday, i dressed her to go run errands and she begged for the boots again (she sits on the floor and gets frustrated when she needs help to get them on). she topped it off with her princess crown. it was the absolute perfect combination to express who she is. needless to say, i let her go out like that.
i think she may have gotten a little bit of attitude from her newfound confidence, though, because she spent the whole afternoon trying to stand up in the cart or climb out of it. she wanted to help me push the cart because big girls that dress themselves don't ride in carts - duh, mom.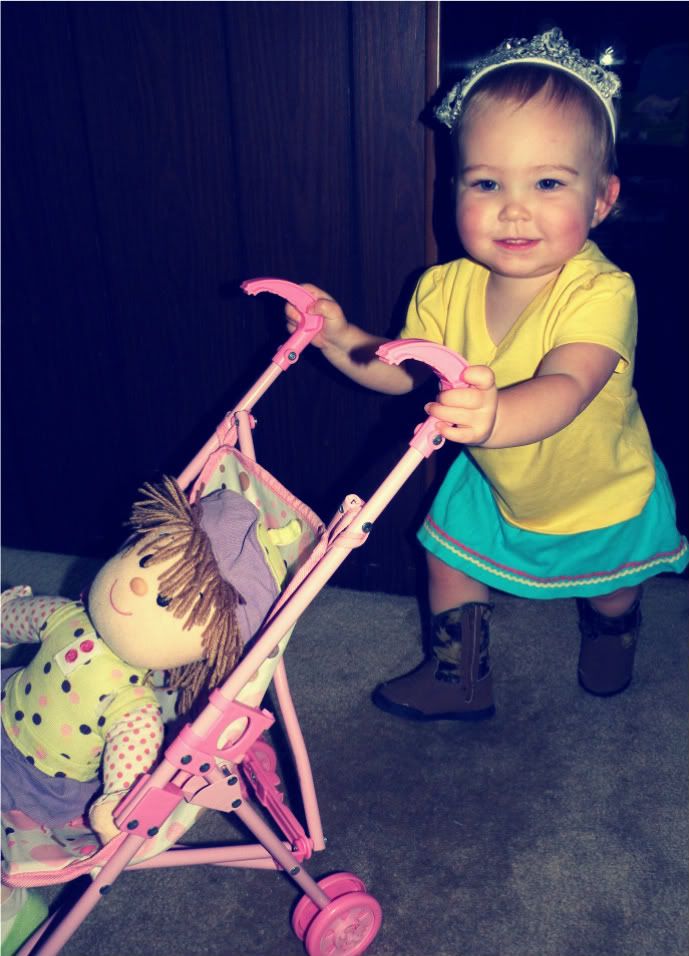 (had to sneak this one in, even though it's not the greatest picture.
she stomps around in those boots like no one else can.)
in other kid news, baby boo is shaping up to be a real firecracker. of course, we'll have to wait and see what she is like when she gets here, but i have a feeling we're in for double trouble.
so far, she doesn't like to just kick. she does somersaults instead, over and over. we actually watched her do it when we had the ultrasound. it actually makes me a little sick sometimes, like too many rollercoaster rides.
any kind of soda pop is sure to make her wiggle. i have also been craving queso ruffles after i ate some at a family party and she nearly jumped out of my stomach.
i don't blame her for starting early with the attention seeking. she's going to have to hold her own with an ellie in the house and that isn't going to be easy.
here's what i'm looking like, since we most likely won't be seeing boo again until she's actually born: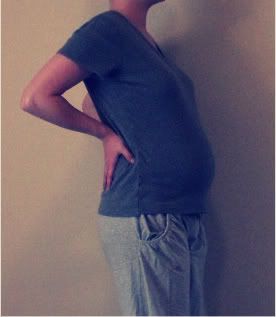 (yes, unless i'm leaving the house i'm usually wearing sweatpants ... or no pants!)