(singing the popcorn song: "... surprise!")
hallelujahs were heard world-round as this little booger stepped into nursery for the first time.
it had been a long nine months of wrestling a fully mobile baby. i can't lie, it was mostly daddy who had to wrestle since i was tied up teaching kids. these past few months she has been a tiny tornado. who wants to sit still when you're in a giant room with plenty of space to run, anyway?
she loved playing with toys and didn't even notice when i left the room for a few minutes. she also followed the lead of the older kids after playtime and sat quietly around the table, waiting for snacks. she didn't want to leave the table for the lesson, though, because she wanted more food to show up in front of her.
her hair even stayed in little pigtails the whole time.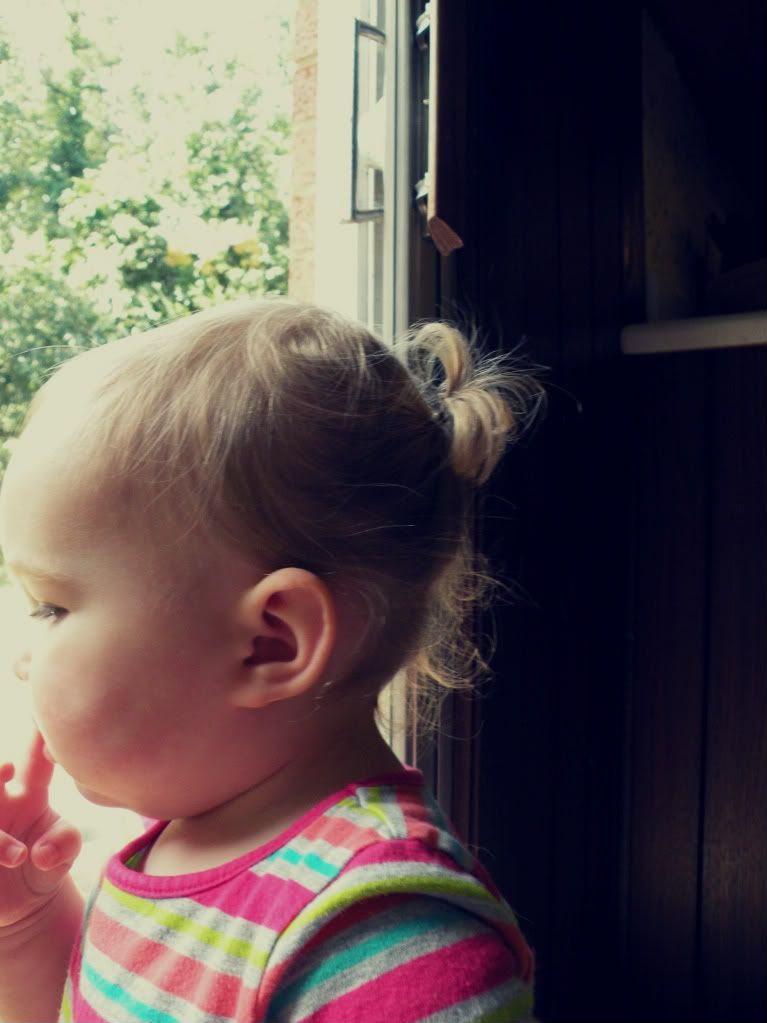 (this hairdo - and mine - brought to you by yo gabba gabba. it keeps her mesmerized enough to let me mess with her and content enough that i can get some things done. let's admit it: if church was a cartoon on tv, life would be much easier.)