we have had "unseasonably" high temperatures for a little while now, so we've been living it up like it is full-blown summer already. after a couple of weekends filled with fun birthday parties for ellie's little peers, we celebrated memorial day weekend like crazy - relaxing, eating, playing.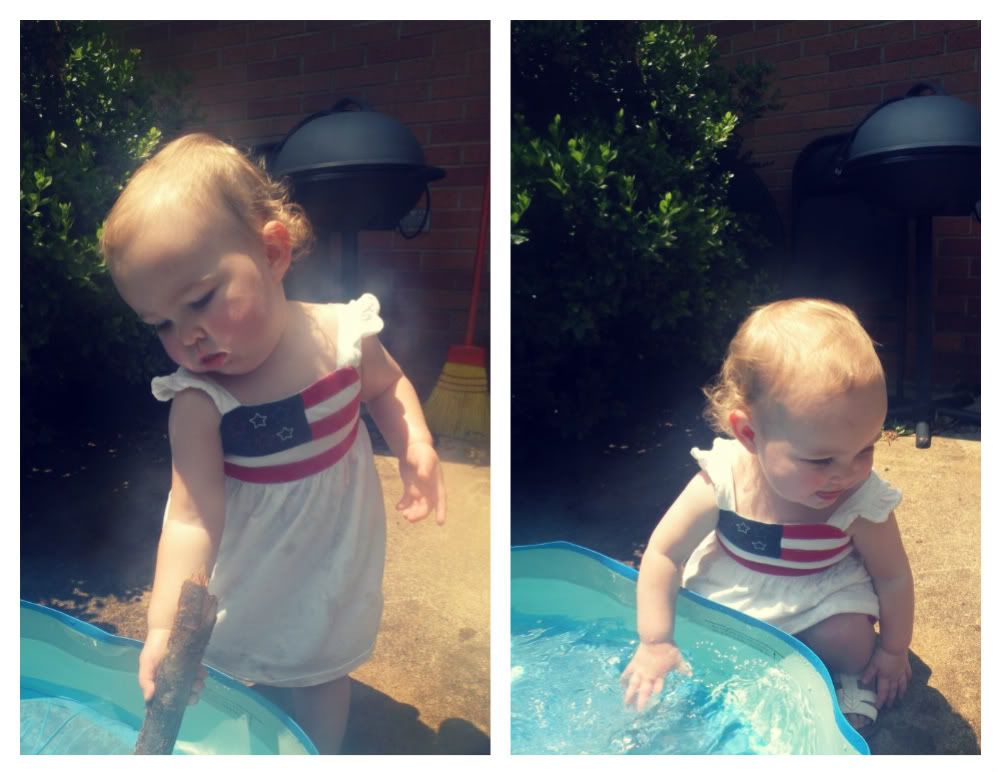 it was so balmy out that my first few pictures looked like glam shots from the steam.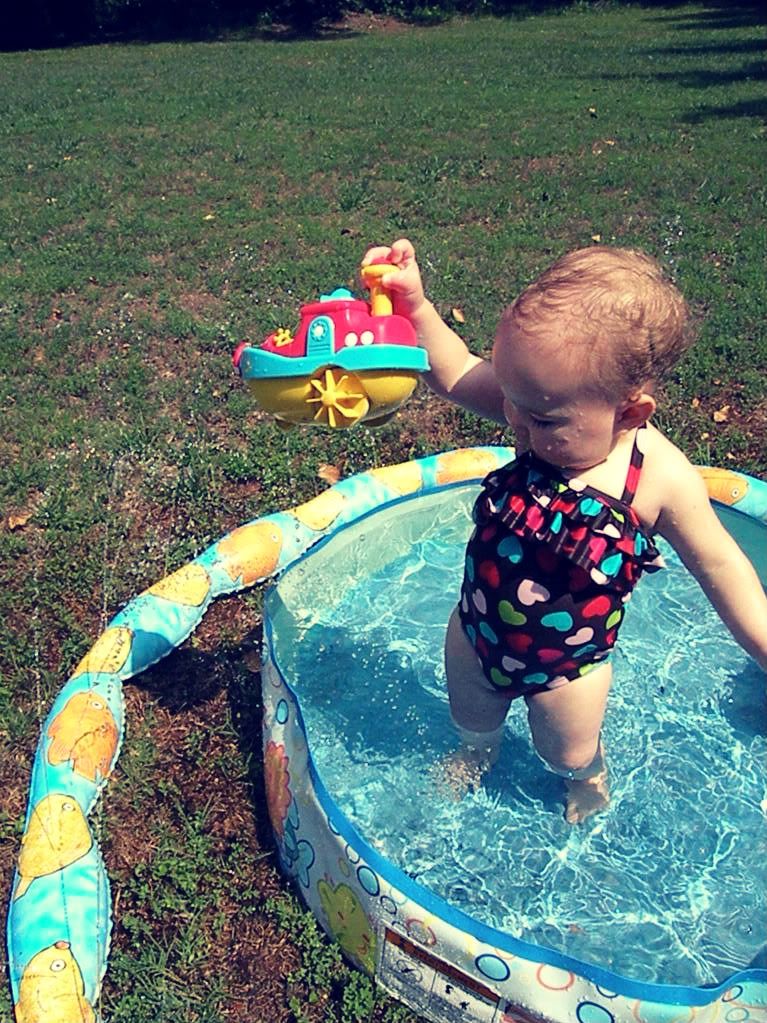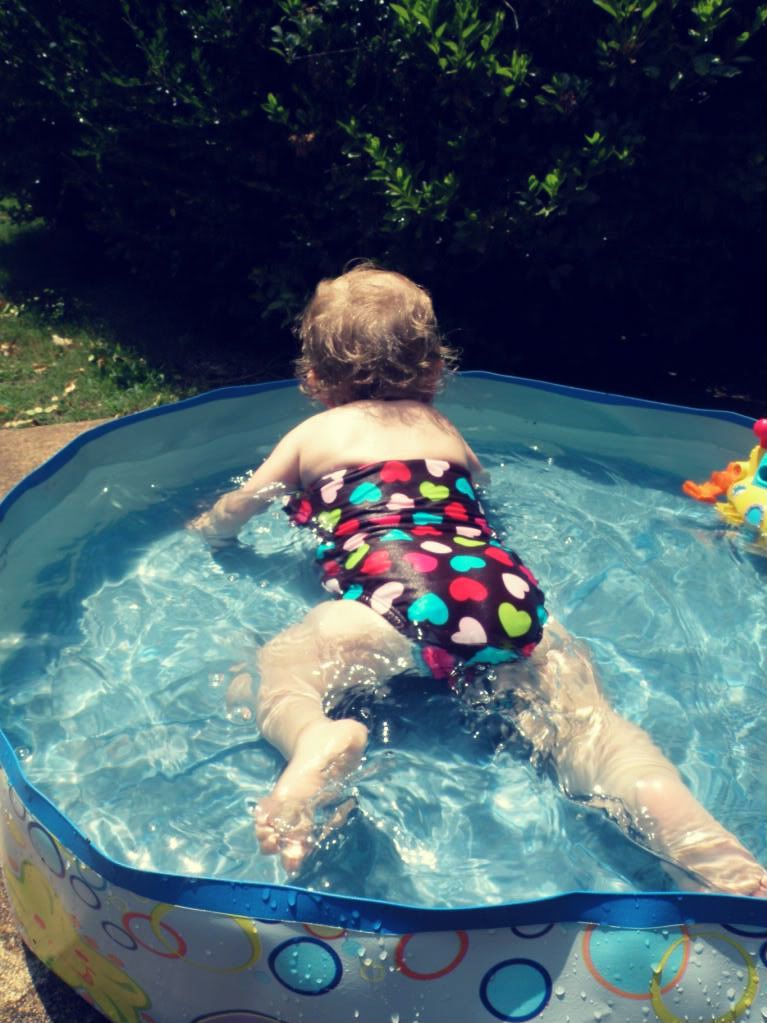 ellie has a new crush on watermelon. also, did i mention that we got a dining room set for mother's day? we did. that means the patio set is actually out on the patio. hooray for eating dinner under an umbrella!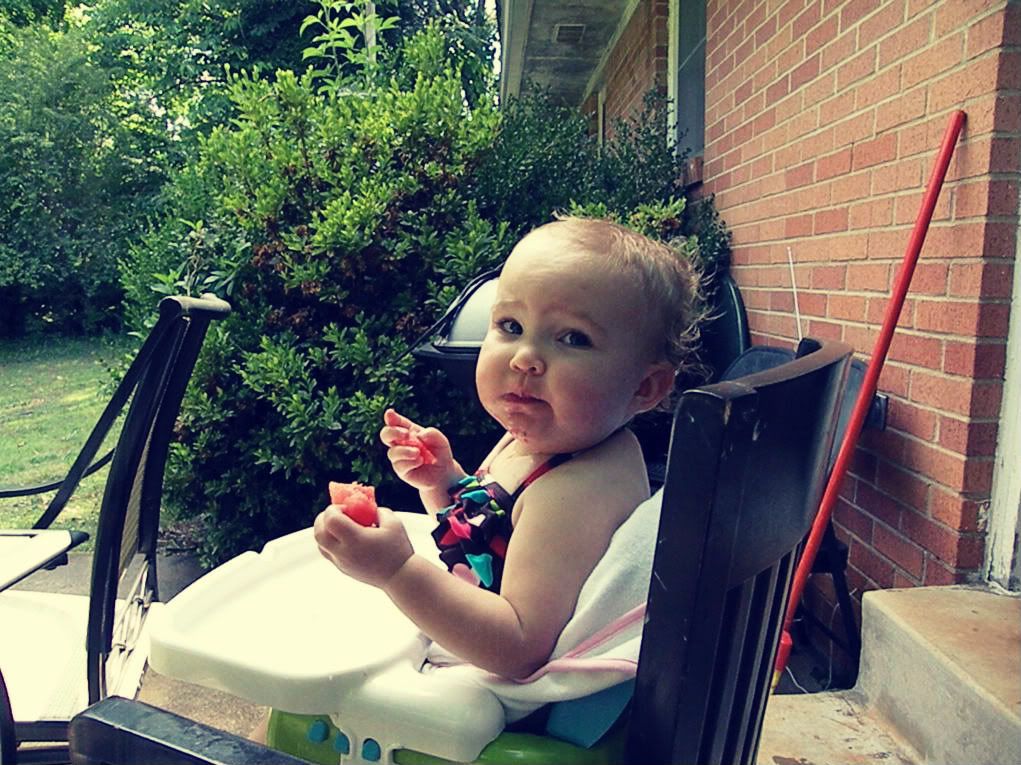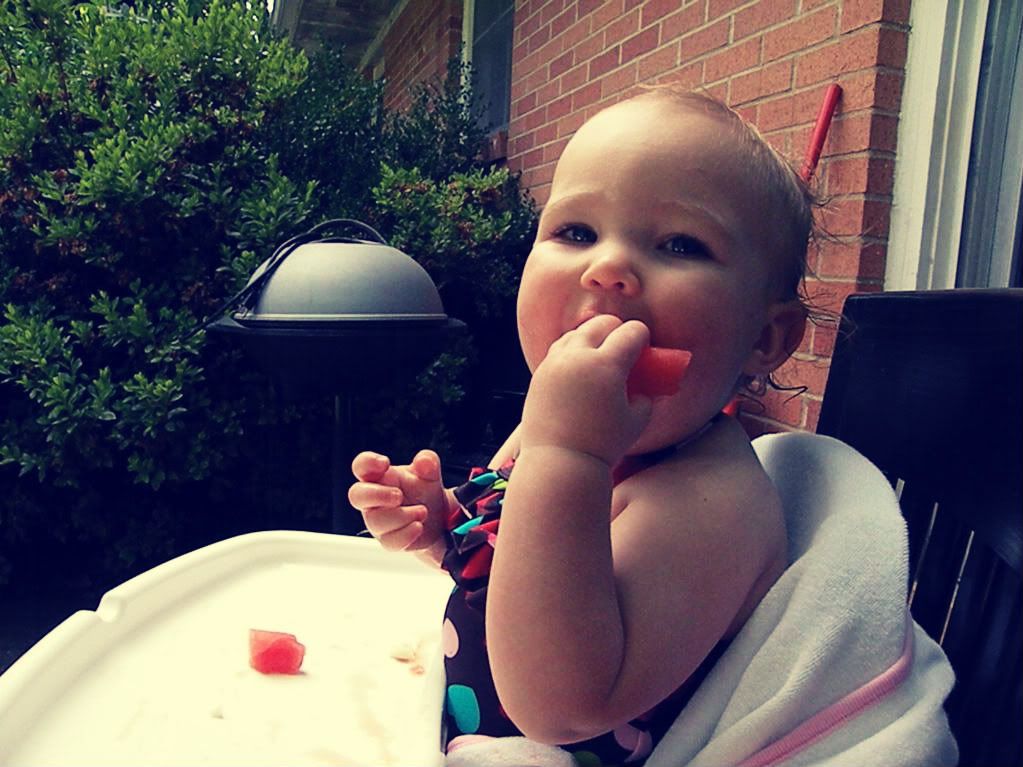 she loves the weather. i get the feeling she was made for the south. seeing as i haven't been wearing sunscreen at all and i'm only a little pink, maybe i was made for the south, too.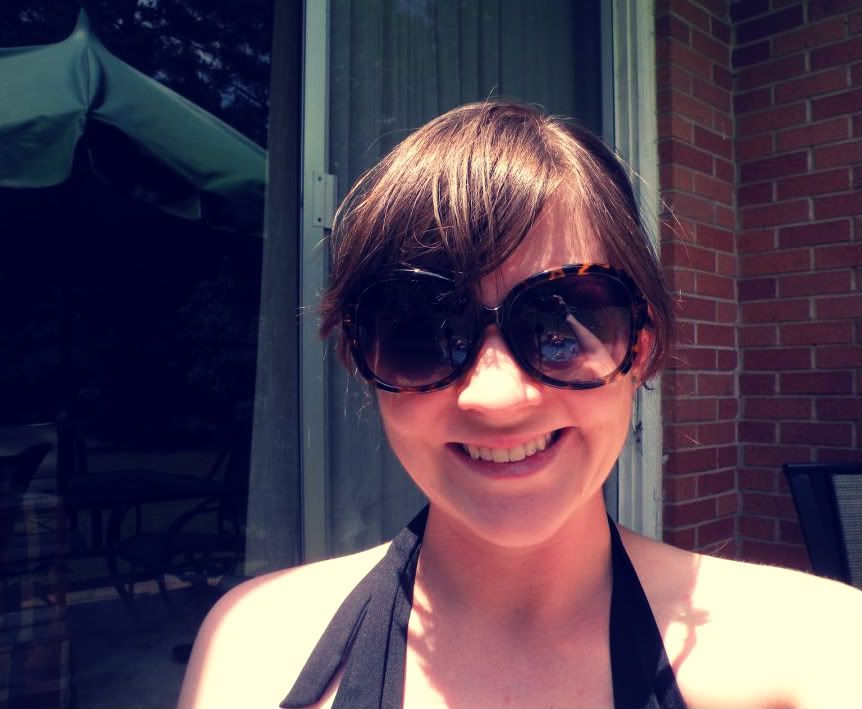 i'm serious about this heat. it is 92 degrees out as i write this at 8 pm. we bought a pass to the park five minutes away that has a lake with a man-made beach area. i may actually get a tan this summer (and if you know anything about my history with the sun, a tan would probably be a bonafide miracle).