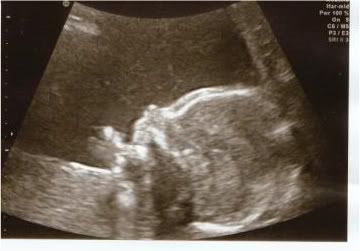 it seems that we're doing so well with our little girl ...
that we're having another!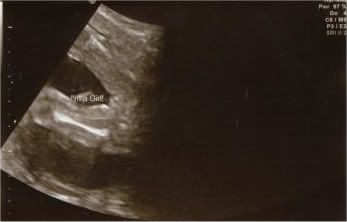 she was not half as willing as eleanor to show off her little parts, though. she even did an entire flip while we were looking at her. she started head down and ended up breach. hopefully that was because of the coke i had with lunch, because i'm not sure if i can handle two super wiggly worms.
she also spent most of the time trying to grab her toes. maybe she's telling me i need to get going with that prenatal yoga.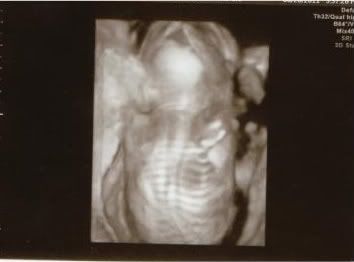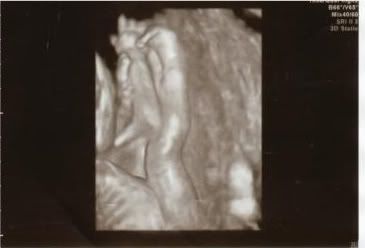 isn't she a sweet little alien?
ellie liked looking at the pictures but she sure did not like watching them do whatever they were doing to me. as soon as she saw a stranger about to put some weird tool on my naked belly she started screaming. she also cried and cried when i was throwing up last week (p.s. - i'm all better). she's such a tender little girl. she's going to make an excellent big sister.
we do not have a name yet but we're working on a little something for the interim. husband likes "princess peepee" but i'm not sure that she'll appreciate that later on in life. we'll let you know soon.