it doesn't get much better than this.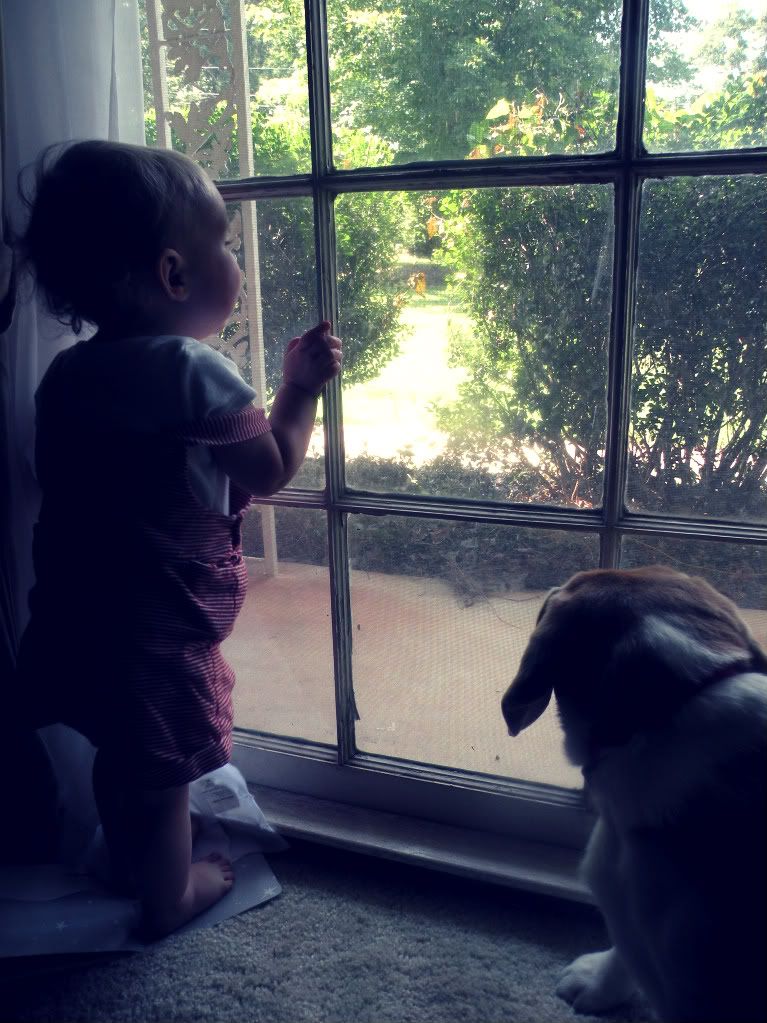 baby and doggy, keeping watch for daddy out the window.
it's especially good when that baby keeps saying "dada! dada! dadadadada!"
even better when she sees him pull in the driveway and then starts crying because he is taking too long to get inside.
and even better when he finally comes in and she squeals and shrieks with excitement and starts running in circles.
and, yes, even better when he brings home an elmo toy that makes kissy noises and she proceeds to make elmo kiss everyone and everything and she even blows a kiss on her own for the first time.
sigh.
oh, and we have a few pregnancy names for our little #2. i think ellie wanted in on the action, because she brought me three foam letters yesterday that said "boo." last night i dreamed about the baby and i can't remember anything except that we were calling her "baby boo."
so what do you think of baby boo?
bean and boo. kind of has a ring to it.