just some random thoughts and photos from the past little while (with the usual sub-par photography).

an idea of the dress code we have around here.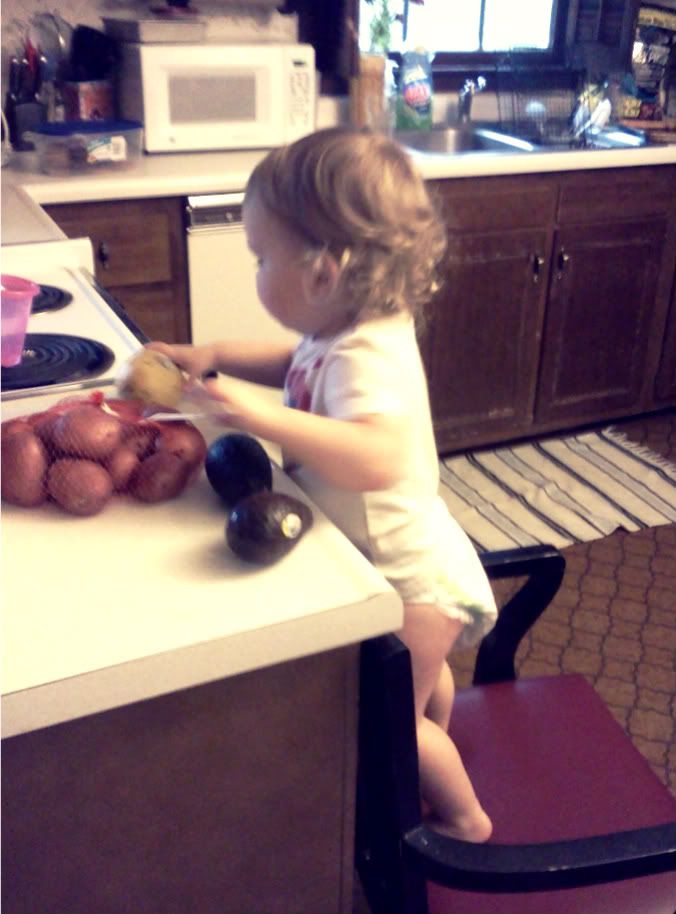 nothing is safe from ellie anymore. she uses that chair to reach the counter and do things like put her dinosaurs in the microwave or sort and count the fruits and vegetables. the other day she brought me a tupperware full of cookies to me that she had found on top of the microwave.
dinosaur stir fry.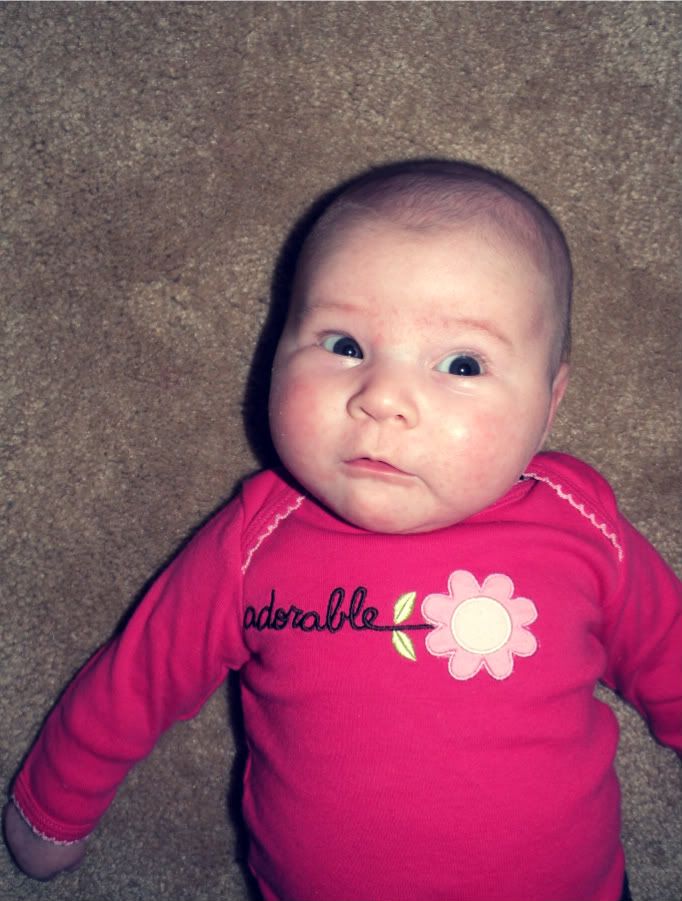 poppy last weighed in at 11 lbs 5 oz, putting her in the 95th percentile. that was at her one month appointment. according to our scale at home, she's now well over 12 lbs. she's wearing some 3 month size clothes already. she's a big, happy girl and she's always smiling.


the sweetest little outfit from miss kathleen!
oh, and did i mention that she's a thumbsucker? it's the cutest thing i've ever seen and it sure beats trying to put the pacifier back in her mouth every five minutes.
my girls are pretty much the best thing in the whole world.