and we're loving our new life. we're still getting used to it, but we love it all the same.
i can't believe we've had our poppy for two and a half weeks!
i also can't believe it is only two weeks until christmas. so not ready for that.
a little glimpse at our poppy right now:
she has already gained a pound (at least)! we had an appointment thursday and she weighed in at 9 lbs 7 oz - and that's on an empty stomach. still 21 inches. she's a big, healthy girl.
she has the pinkest little cheeks. i want to kiss them all the time.
i think she may have brown eyes like mommy and daddy.
she sleeps so well. i can't really complain about lack of sleep. i think i woke up more often when i was pregnant to use the bathroom. she's wonderful.
she seems to love (or at least tolerate) the chaos all around her.
she makes funny little grumbles and chirps when she doesn't want to be moved and her facial expressions are hilarious.
ellie update coming soon.
for now, just know that there is a lot of this: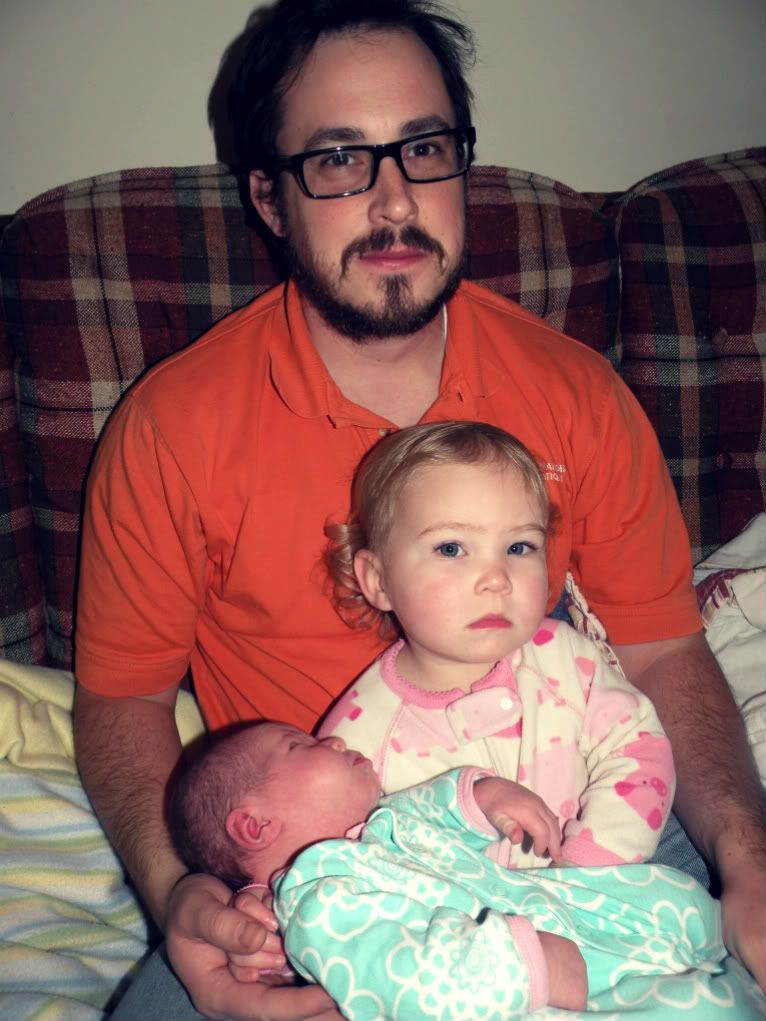 and this:
happening at the fowler castle.
(oh yeah, ellie decided that we live in a "castle" and she is "so happy," despite the face she is making in that first picture.)