so i have posted my hair growth at this time of year for a couple of years now and i just had to give another update - complete with a really crappy sepia photobooth picture. i know you're excited.
in the second picture and the last picture i am pregnant and you can definitely see the puff in my face. and you can see some real nice acne in the first one. embarrassing!
me, 2008, right after i had it cut:
me, 2009:
me, 2010:
and this year's look, 2011: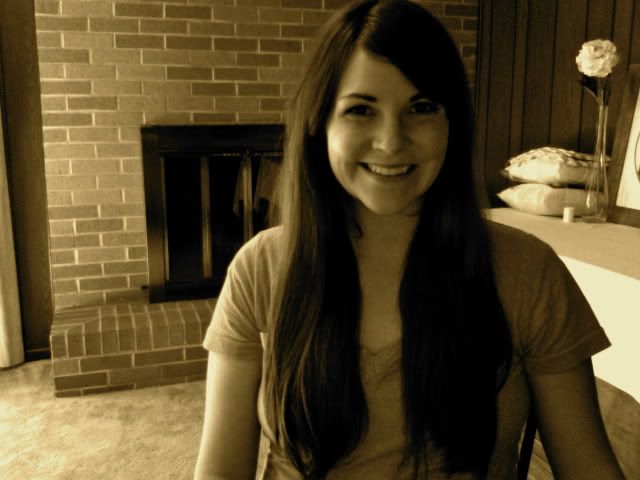 that's what two pregnancies and almost three years of prenatal vitamins can do to a girl. i am planning on getting my hair trimmed very, very soon, though. it starts to split like crazy at the end of the pregnancy (and goes completely wild!) and i want to fix it before little boo comes.
p.s. - the haircut anniversary also coincides with the moving anniversary. we've officially been in georgia for three years. how about that?