our wishes came true yesterday.
it snowed!
**unfortunately for many, many people, this weather has really hit the metro atlanta area hard. people have been stuck in traffic almost 24 hours, sleeping in their cars or finding shelter at local businesses. (all metro home depots have been open to stranded motorists. i really appreciate that mr. fowler works for such a good company.) kids had to spend the night at school. at least one woman gave birth in middle of the traffic jam. for the most part, the weather is bringing out the best in people and they are taking care of each other well. but still, our prayers are for all those who are trying their hardest to get home right now.**
we have it made here in athens. the snow started late enough for every one, including our daddy, to get home safely from work and school. he even made it to work this morning without any trouble. we're just here enjoying every minute!
we had the forecast the day before, and the girls must have felt the excitement because they woke up at 5:30 in the morning yesterday.
after lunch, when the flakes started falling, i tried to get the girls to look.
ellie: "no, those aren't snowflakes. snowflakes don't look like that. they should be sparkly and blue."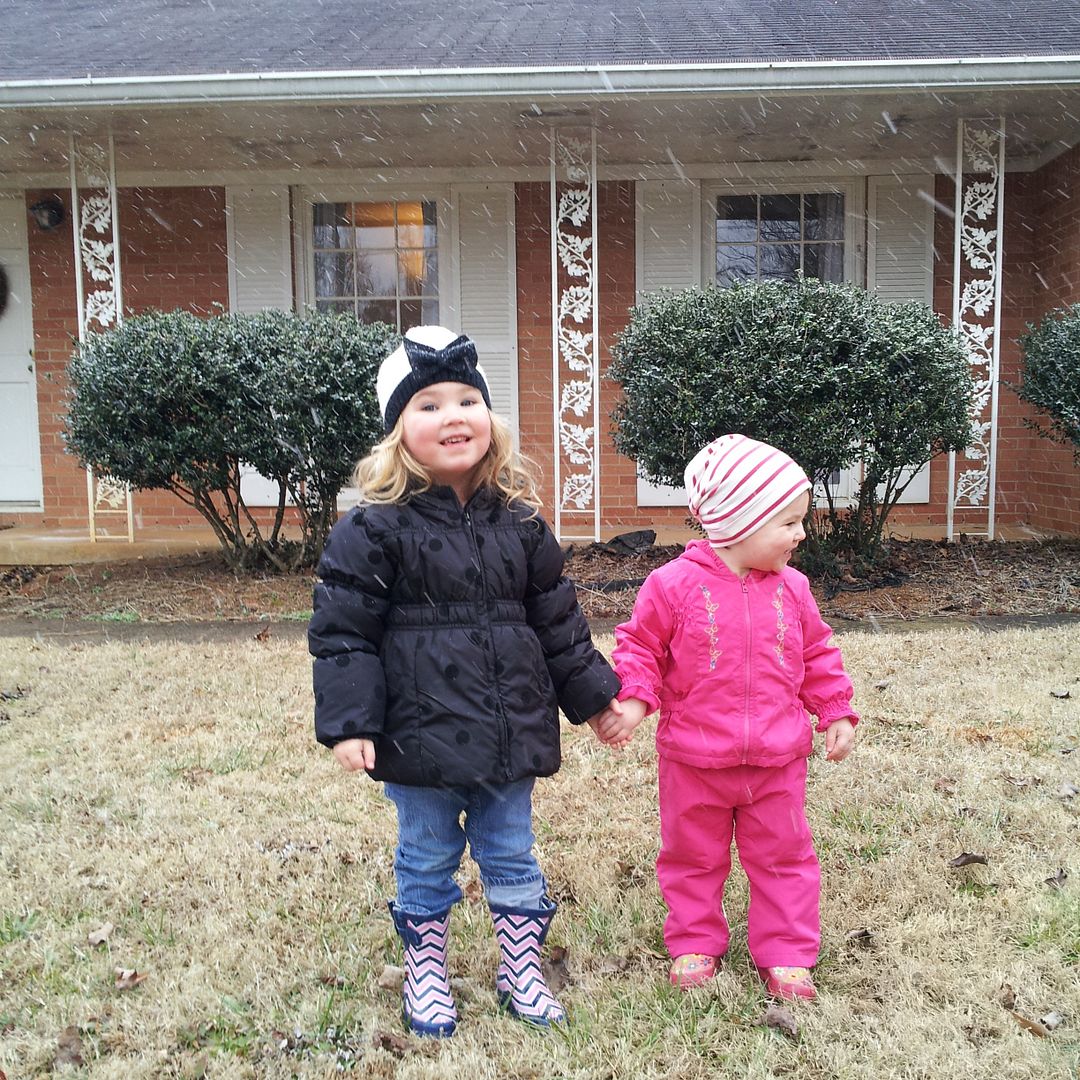 when the snow finally started to accumulate, they got excited. we went outside to experience it.
it was poppy's very first time in the snow.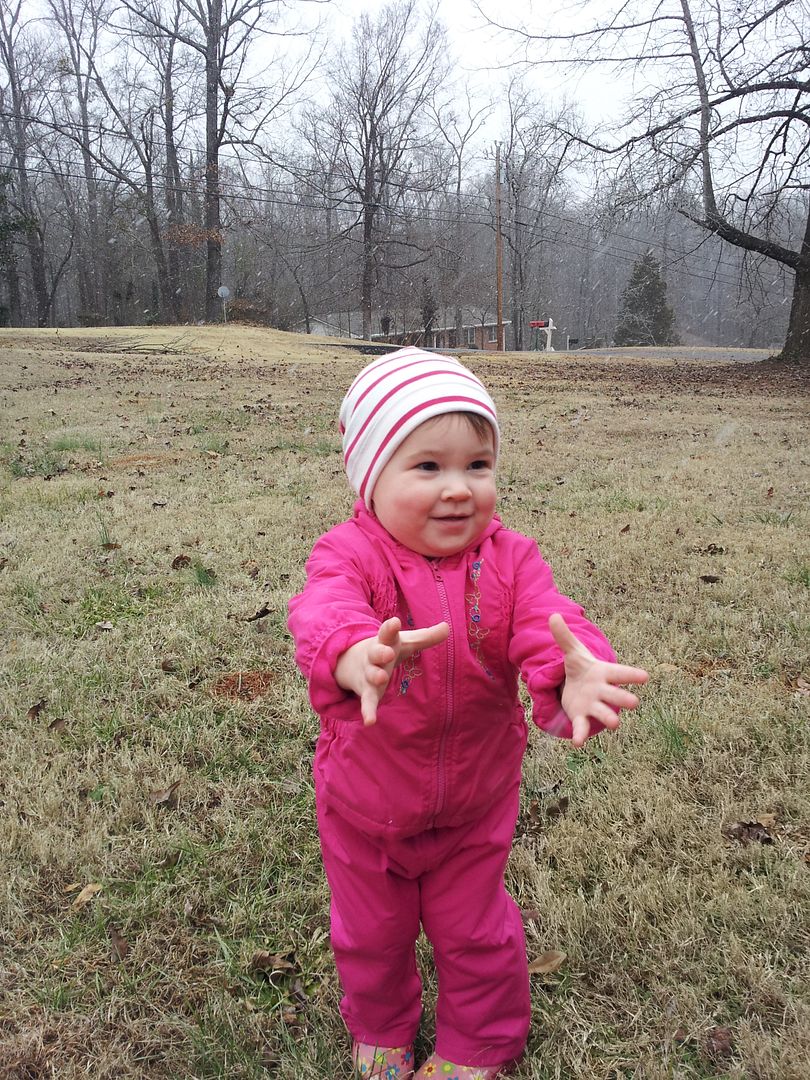 it was just like one of ellie's favorite books,
the snowy day
. she made footprints, hit the snow off the branches with sticks, and made the tiniest little snowballs. poppy discovered that the snow tasted like one of her favorite things: ice cubes. they loved it... until poppy's hands got cold and she didn't stop screaming for almost fifteen minutes after we came inside.
after daddy came home, everyone had a good nap (except mommy, but that's how it goes sometimes). we went back out - with gloves! - and played more.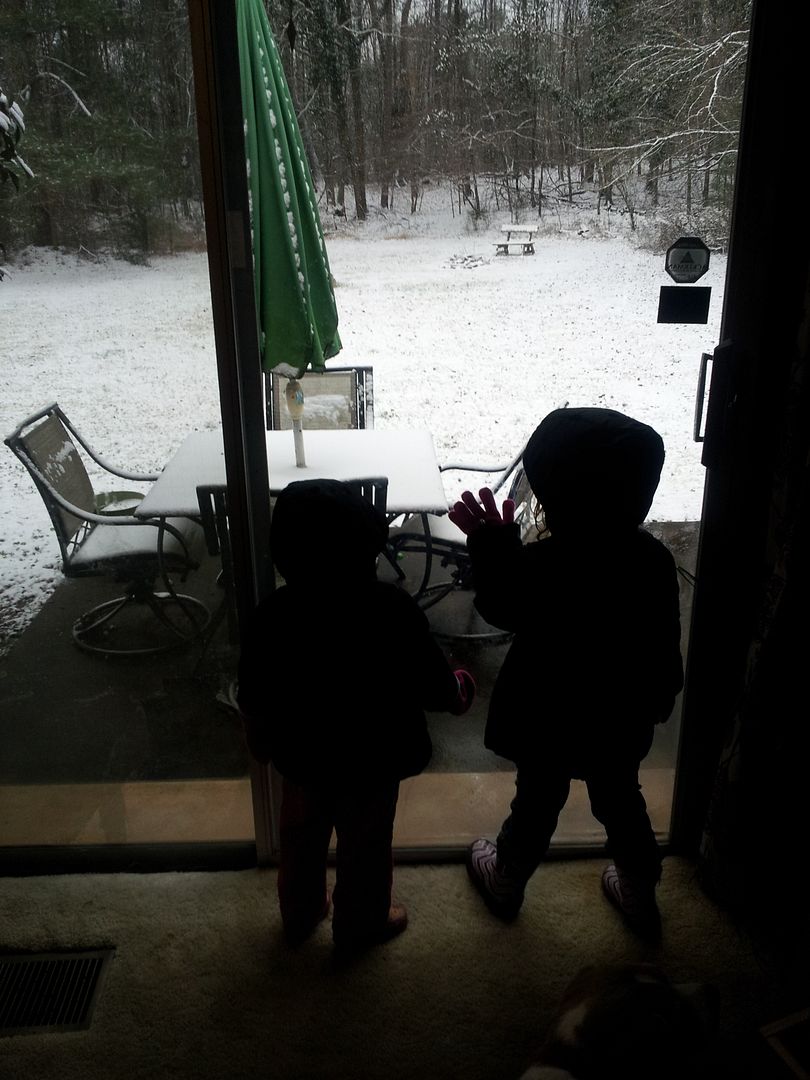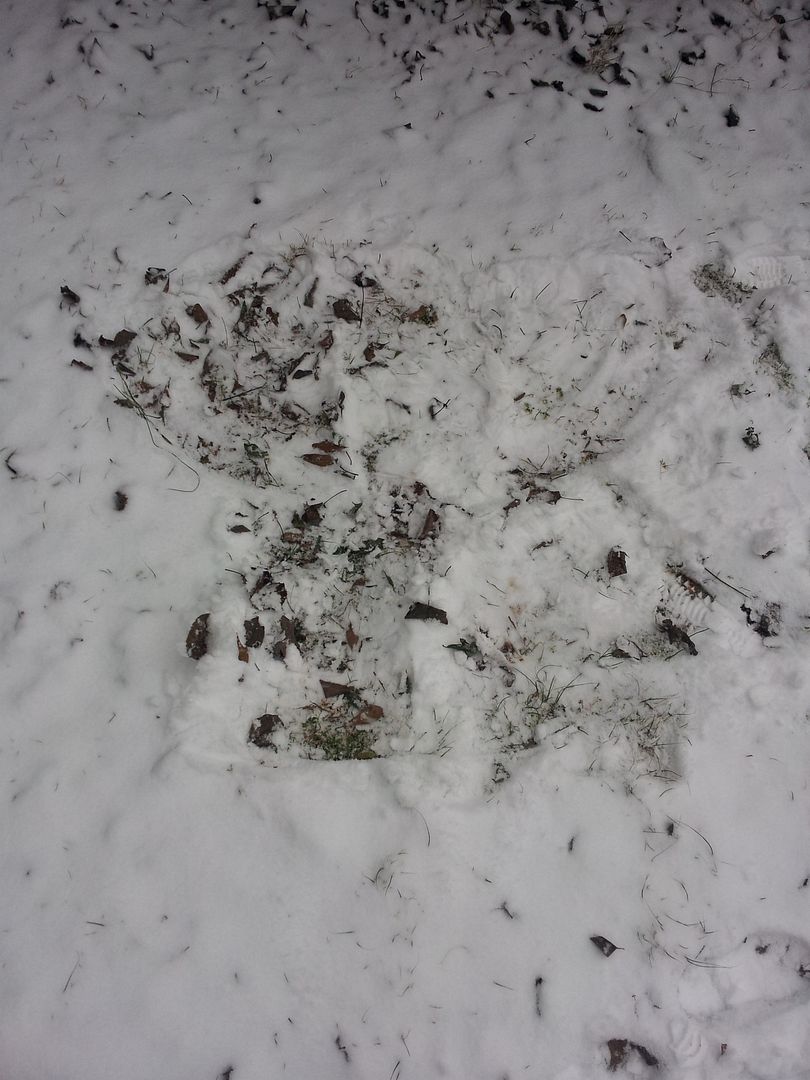 ellie finally got to make a real snow angel!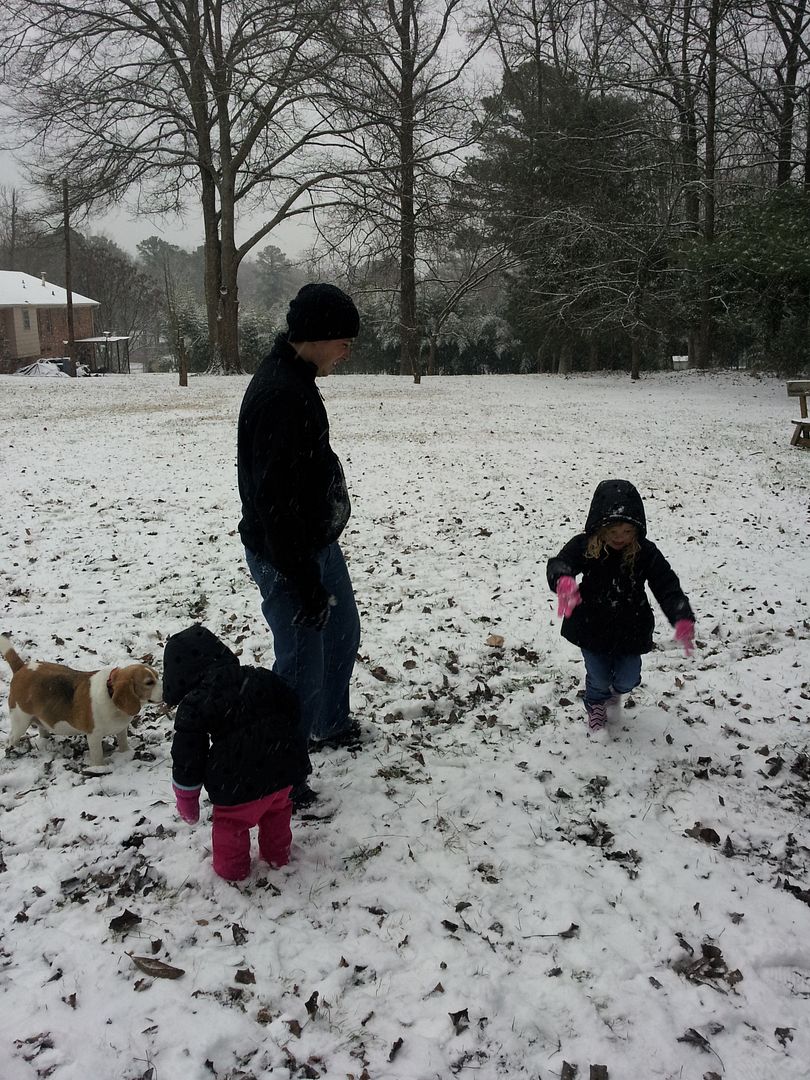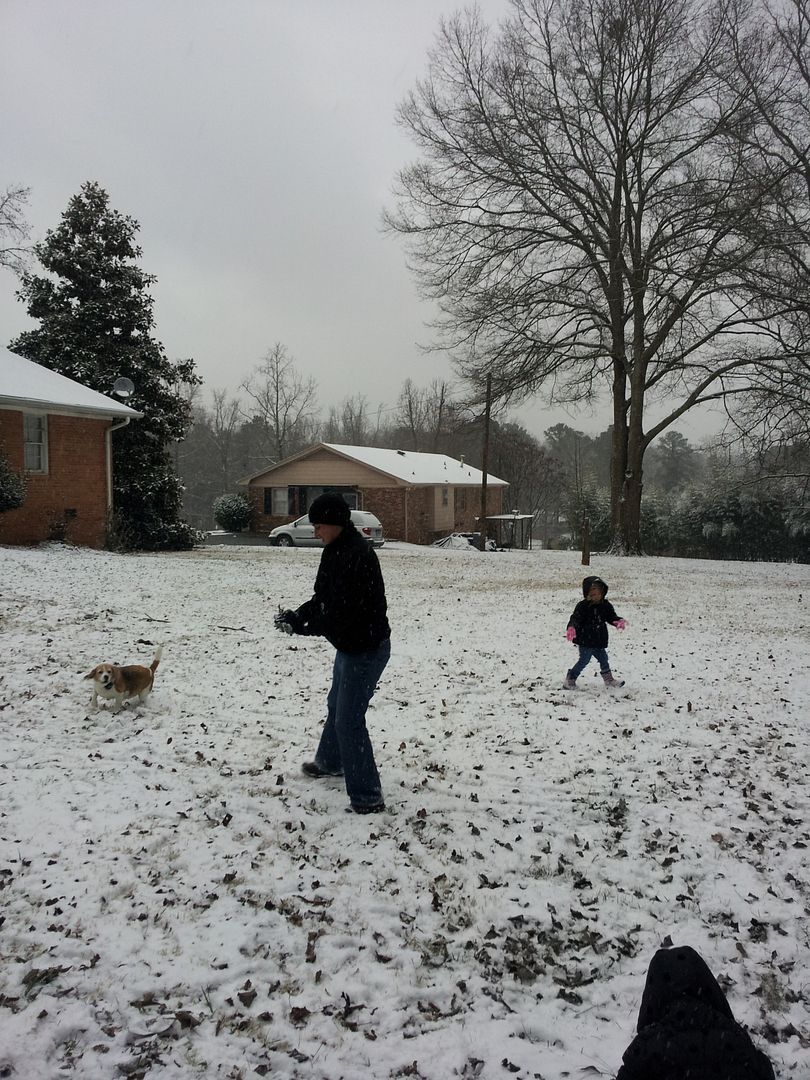 poppy getting sneaky with a snowball.
they were so worried about leaving snowdog, but we knew it wouldn't be melting. they could hardly sleep, they were just too excited about the day.
the first thing they did this morning was check out the window to see if the snow was still there.
it was! they begged to go outside in their pajamas. we started our morning off right with some snow cream and some snickerdoodles and we're getting geared up for another day of playing in the snow, followed by plenty of snuggles.