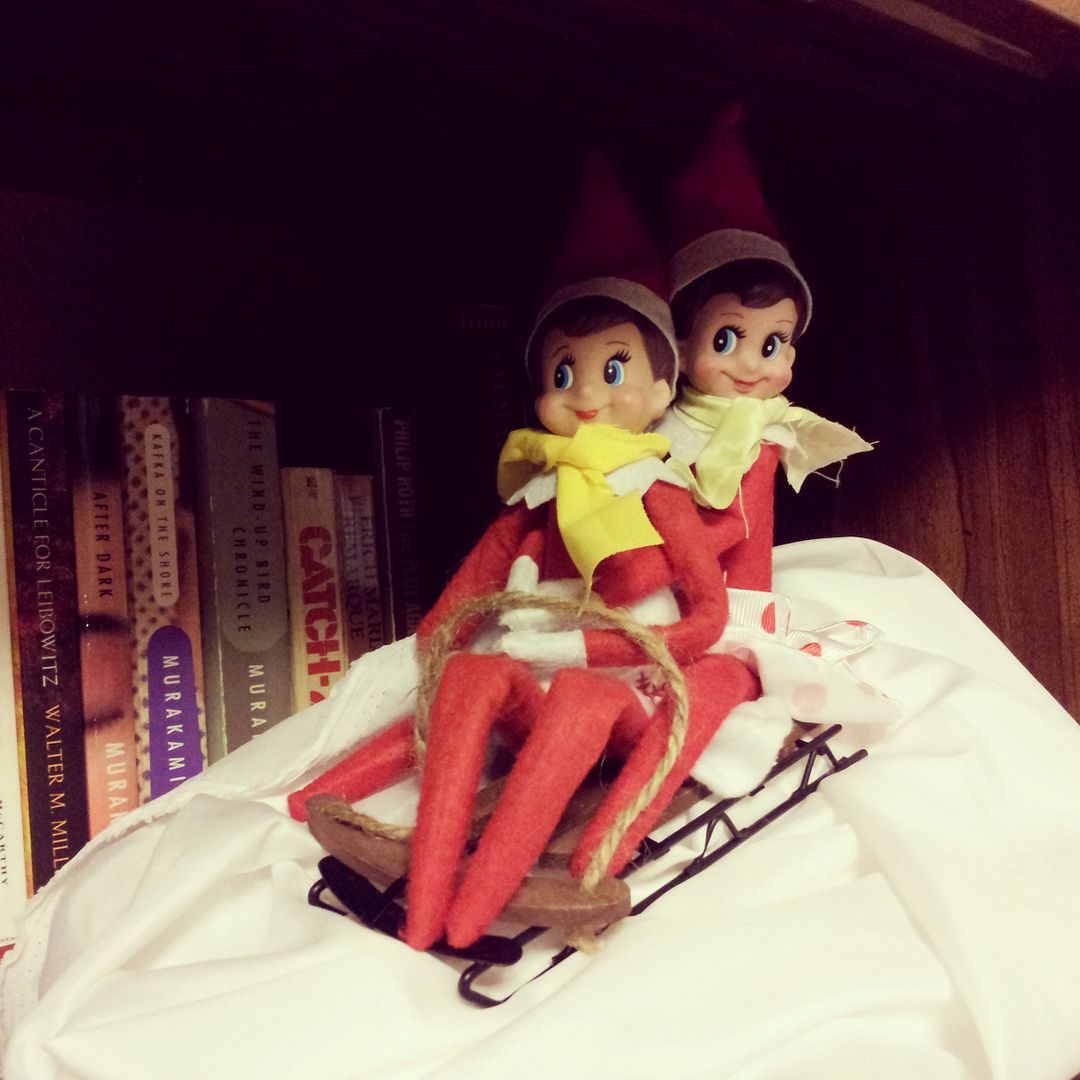 i just wanted a little roundup of all of cookie & dot's fun hijinks and adventures leading up to christmas.
(that way all these ideas are in one place for next year, too!)

the jingle bell necklaces were a hit!
the girls spread christmas cheer everywhere they went for days.



they are seriously so much fun. the girls looked for them every day for about a week after christmas, they missed seeing them in the morning (but i was glad to have a break, honestly). i did hear one idea that i think i'll do next year: instead of leaving christmas eve, they stay through christmas day to watch the kids unwrap their presents. i mean, how adorable.



elf on the shelf may be our biggest tradition so far at christmastime. we don't really do anything that takes a big effort - except this. i just can't help it with the elves. i love it as much as they do and it's so easy to make their day whole day a little more magical.