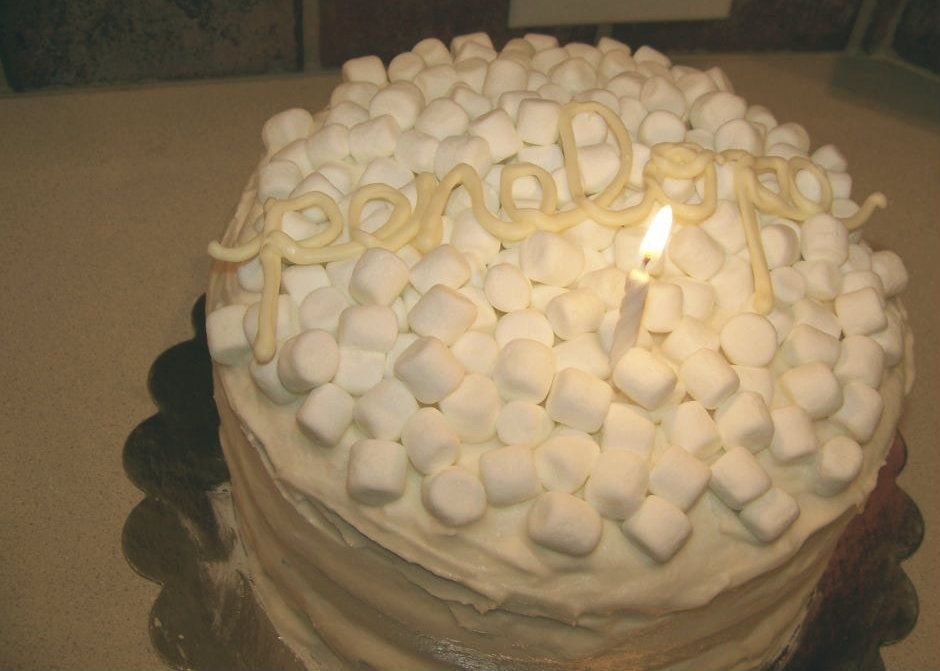 here are some pictures from poppy's party, including the rainbow cake that ellie
insisted
poppy wanted.
for a month before poppy's birthday, she would tell complete strangers about poppy's birthday and say that she was going to have a red and yellow and blue and green (you get the picture) cake. luckily i had seen
this rainbow cake
a long time ago and used their method but not recipe (ours was full fat/full sugar).
we made it look like a cloud on the outside. get it?
anyway, the marshmallows actually made it taste even better.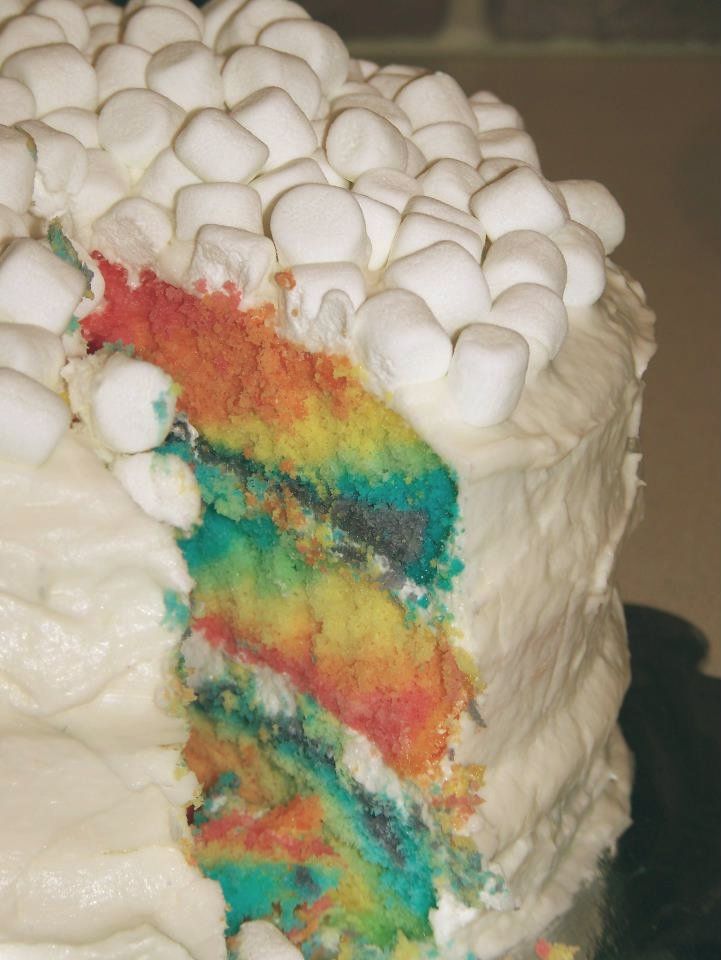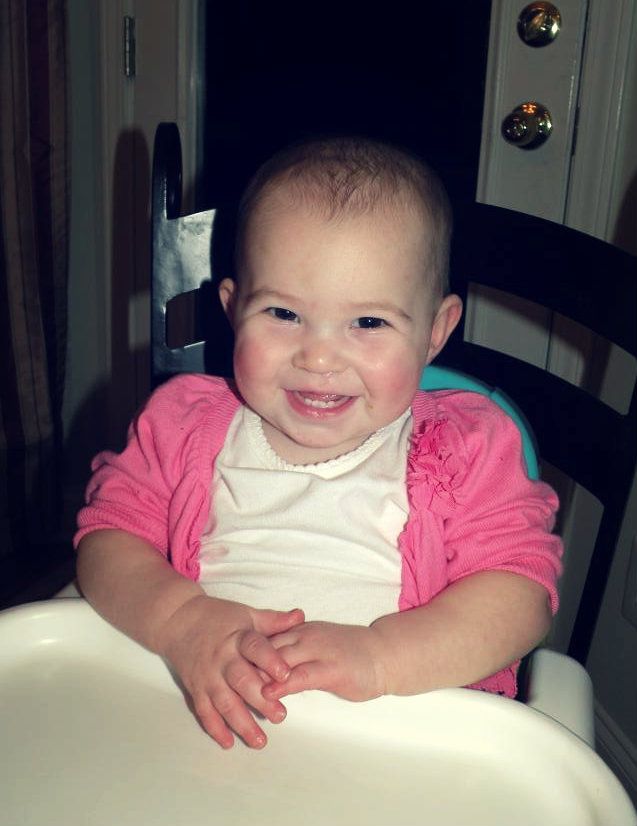 (ready for cake!)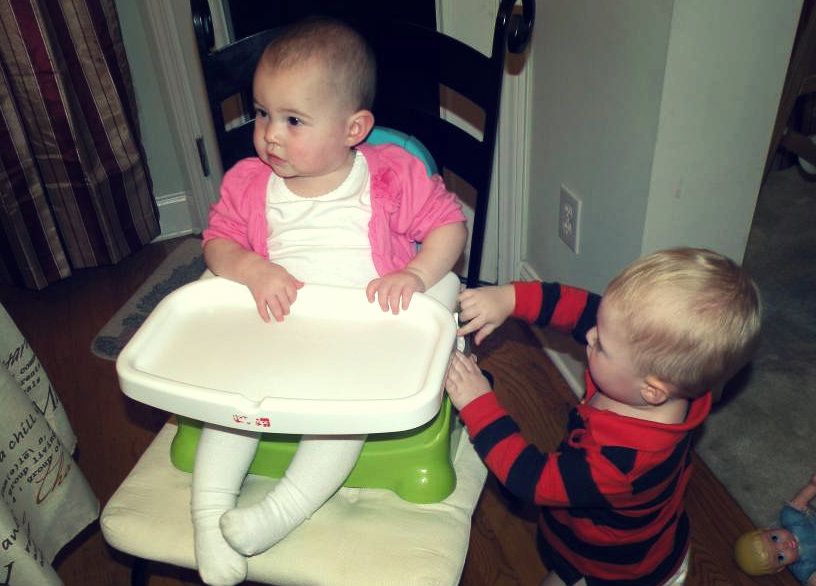 (i think cousin jonjon was giving her tips on how to eat cake)
(and cinderella photobombed the picture)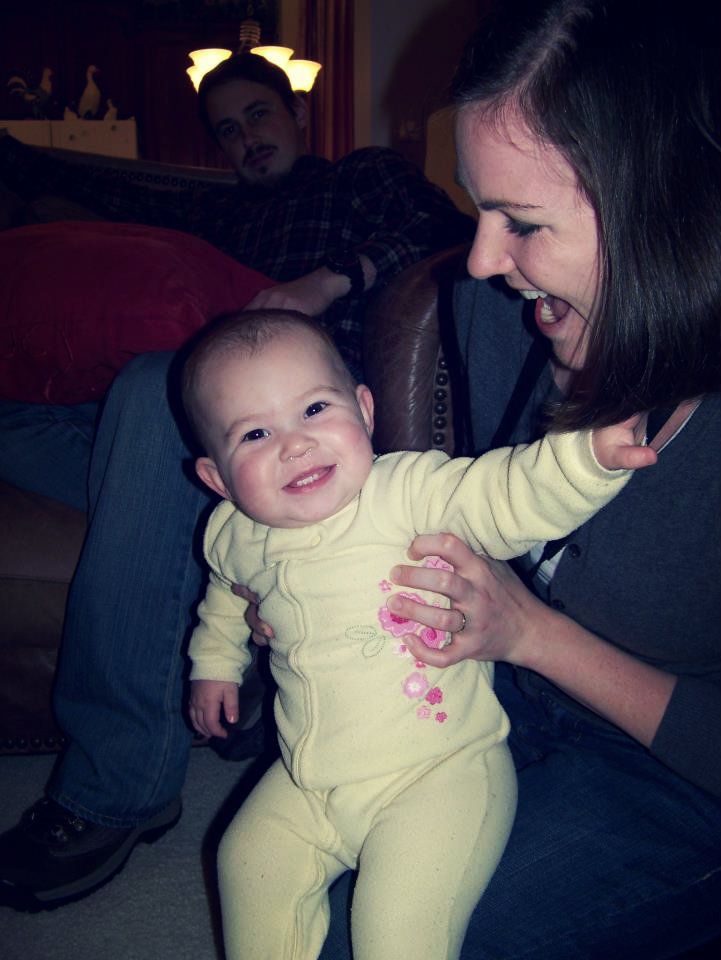 (about to open presents)
(hey! we technically got a couple pictures of the whole family!)
(wearing her pretty new necklace from grammie and pop-pop. ellie helped us give her a snow white doll as a "birthday surprise." this girl had a great birthday.)
----------------------------------------------------------------------------------------------------------
i need to post a few ellie quotes and stories, too.
when ellie was mad at me: "you are such an INDIAN." (meant "idiot")
going through the drive-thru: "they need to get a diet cocoa for you, mom."
eating breakfast: "mommy, did you know that you are so pretty?"
while a friend was at the house: "this is my other mommy. i'm going home with her. she's the best mommy."
after some other friends left with their beautiful new baby: "i hope they come back next year!"
decorating the tree: "we need to put the shiny blobs on the tree!" (meant bulbs or globes, not sure)
randomly hugs me: "i love you, you dwarf. you dwarf! you're a dwarf princess!"
while driving: "that girl is jogging! where is her stroller? where is her kid? did she leave her kid at home?" (she has asked several times about that when she sees a woman - she'll ask where her kid is.)
keeps telling me people have babies in their tummy when they do not. at least she hasn't asked someone publicly about it... yet. she is also obsessed with pregnancy and labor. every other day she plays "having a baby" - she tells me "the baby is coming!" and goes to her bed and "pushes" a baby out of her tummy and then shows it off. in fact, that leads me to this one:
ellie, with her babydoll, to husband: "meet your granddaughter!"
then our "granddaughter" had a baby and we started feeling really old.

she also asked the other day for "the cereal with the sunshine on it." it was raisin bran crunch. i explained to her that it had raisins in it and what kind of cereal it was and she insisted we get it (i bought the store brand). i handed it to her and she said "oh, mommy, i'm so excited! this is my favorite cereal! thank you so much!"
we'll see, i said. well, she tried it and loved it. "raisins! look at the raisins!" "ooo, crusties!" (meaning crunchies hahahahaha) anyway, maybe i'll take her word for it more often.