things have gotten pretty crazy around here. if you haven't heard yet, we joined the stitches club! ellie had a little accident last thursday and it threw off my big plans for posting on the blog.
i'll tell you that story and more holiday and 2012 fun later, but for now let me finally publish the post about our little cookie.

our wonderful friends gave us an elf this year.
if you haven't heard of elf on the shelf,
here's a quick primer:
well, our friends must know us well because this little elf was a huge hit!
ellie named her cookie and she sure entertained us in the days leading up to christmas:










she used some climbing skills to write a note,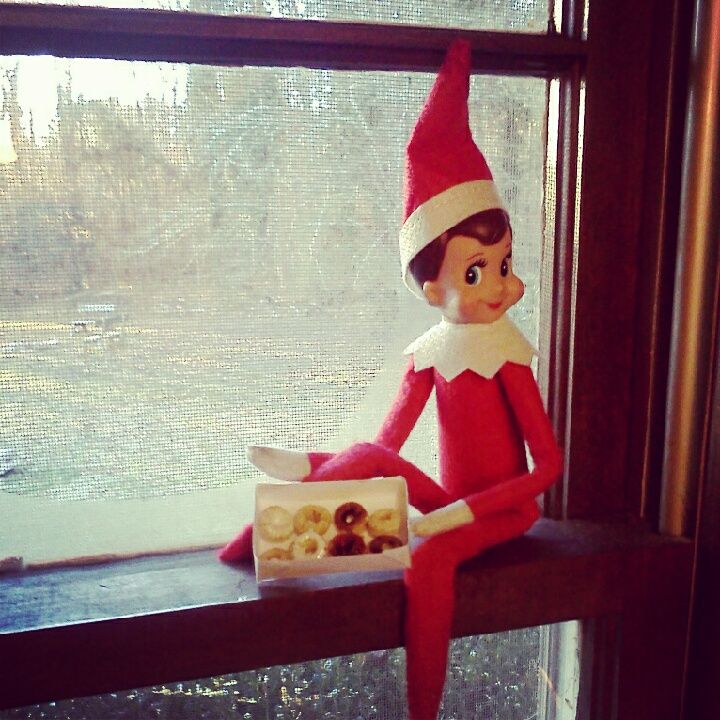 suggested we go out for donuts,


and brought tickets for a polar express ride and new jammies on christmas eve!
we're really going to miss her!
daddy thinks maybe cookie should send postcards throughout the year while she's on her vacation...
i think she just might.
and she might also bring a friend with her next year.