here we are, one day after christmas and getting back to life.
but we don't want to!!



oh christmas, you were the best.





santa* brought exactly what ellie wanted (a train and shoes)
and what poppy "wanted" (a baby doll).
(*it is unclear whether ellie actually believes santa is real or not. she talks about him and all that, but she interchanges "santa brought this" and "mommy and daddy gave me this" and even said something about daddy and santa being the same... well, i don't know. nor do i care. i am fine with her believing that santa is a just a fun tradition.)
mommy and daddy gave the girls a dollhouse that we will build together and they can help decide how it looks - it will be totally unique and all theirs. mommy and daddy may be more excited than the girls about this? we just finished the primer paint and we're about to start in on the details. yay.
all the grandparents and aunts and uncles (and those friends that are family) really brought it this year. really, our family is so blessed.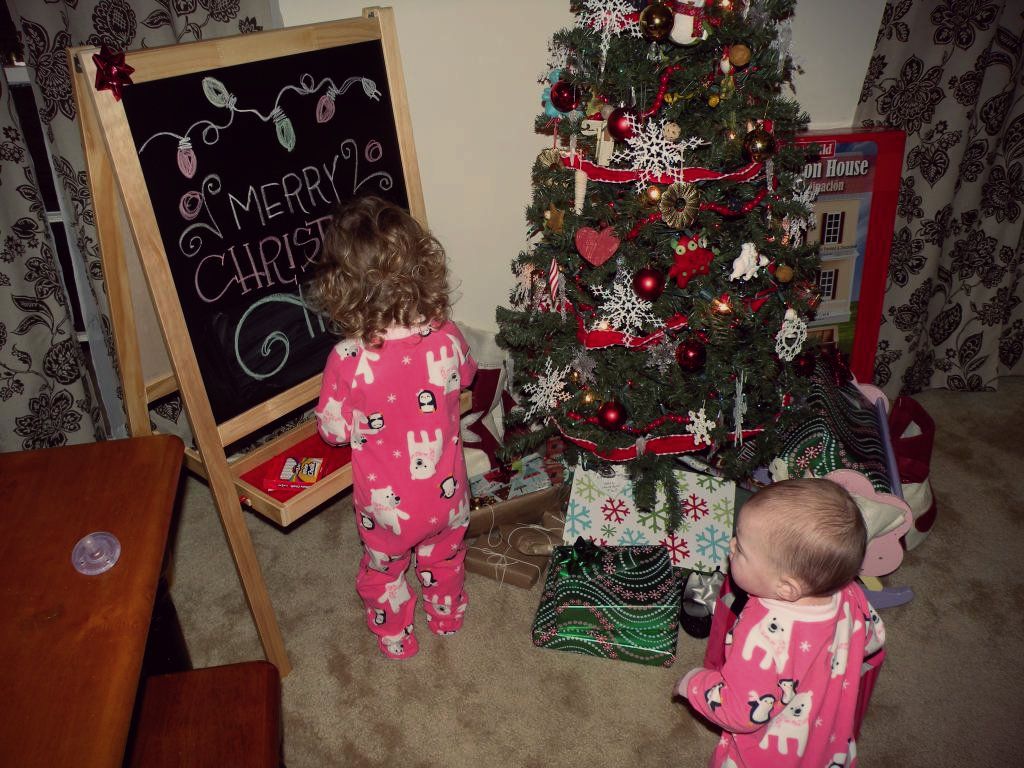 our holidays truly have been merry and bright.
these girls are as happy as can be and so much fun!


i'm working on posts about 2012 in summary, a christmas-y edition of ellie quotes and, of course, cookie. if you don't know about cookie you better get your buns back here and find out later this week!